"Are we there yet?"
That's the winning caption in the first caption contest, sponsored by BOGGear. For the photo submitted by outdoor photographer extraordinaire and Team WON member Tim Flanigan, Cindy Grant wins first place and a BOGGear tripod, specifically, the CLD Series (Camo Legged Devil) with a rubber-coated U head and the new PCA head (Professional Camera Adapter) for Bog-Pod shooting sticks.
Kim Hicks, of BOGGear, joined Tim in choosing the winner. The two runners-up, Traci Schauf and Judy Noland, will receive hot, fresh-off-the-machine BOGGear ballcaps.
Tracy's caption: "Aww, Mom, not in front of the guys!"
Judy's caption: "Sure beats walking!"
Check out Tim's photography blog, Nature Exposure. Check out BOGGear products.
~  ~  ~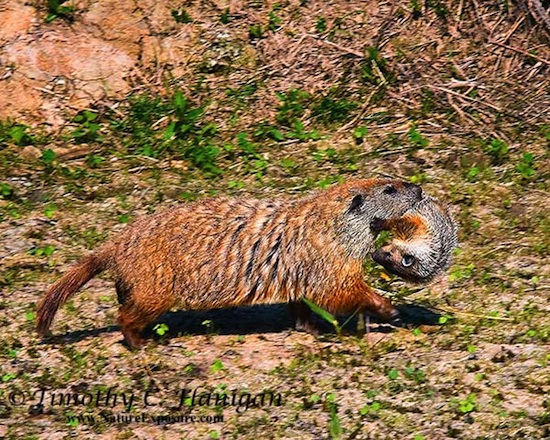 Are we there yet? ... by Cindy Grant. Photo courtesy of Tim Flanigan, Nature Exposure.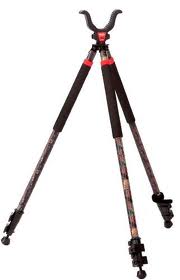 We can hardly wait to hear about what Cindy Grant thinks about her super deluxe BOGGear CLD.
Don't forget! We are running another caption contest, with a lil stinker in place from Stacey Huston! Enter as many times to win a print or signed notecards from the photographer!
Disclaimer: The WON • This publication receives payment for advertising. • This publication reviews products and provides editorial copy (like all other major publications) because of advertising sold. It does not guarantee a positive review of such products. • If our freelance writers do not pay a full retail price for a product being reviewed, from Feb. 11, 2015, forward, they will explicitly state that in the review. • Unless explicitly stated, any writers at The WON have no affiliation or relationship with the supplier of a product being reviewed. • We generally follow the "if you can't say something nice, say nothing" rule. If we review a product and don't like it, we will either offer constructive criticism as to how to improve said product in print, or we will refuse to review it.
Our privacy policy: At Women's Outdoor News, The WON, we only collect your email address for newsletter subscription purposes or for giveaway opportunities. You may opt out at any time if you decide you don't want to receive the newsletter any longer. We never sell or give your private information to any other party. Not to our advertisers, friends or family. No one gets it. Ever.
Women's Outdoor News, The WON, contains intellectual property owned by Women's Outdoor News, The WON, including trademarks, trade dress, copyrights, proprietary information and other intellectual property. You may not modify, publish, transmit, participate in the transfer or sale of, create derivative works from, distribute, display, reproduce or perform, or in any way exploit in any format whatsoever any of the Women's Outdoor News, The WON content, in whole or in part without our prior written consent. We reserve the right to immediately remove your account and access to Women's Outdoor News, The WON, including any products or services offered through the site, without refund, if you are caught violating this intellectual property policy.