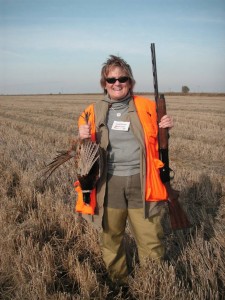 Photo courtesy of California Becoming an Outdoors-Woman
Twenty fortunate women will be given the opportunity to pheasant hunt on Nov. 17 at Wilderness Unlimited Property in Colusa County, courtesy of the California Becoming an Outdoors-Woman program. Shotgun, ammo and eye protection will be provided, along with training tips. Expect a light lunch and to take home pheasant for dinner! Learn more about this California BOW pheasant hunt.
Disclaimer: The WON • This publication receives payment for advertising. • This publication reviews products and provides editorial copy (like all other major publications) because of advertising sold. It does not guarantee a positive review of such products. • If our freelance writers do not pay a full retail price for a product being reviewed, from Feb. 11, 2015, forward, they will explicitly state that in the review. • Unless explicitly stated, any writers at The WON have no affiliation or relationship with the supplier of a product being reviewed. • We generally follow the "if you can't say something nice, say nothing" rule. If we review a product and don't like it, we will either offer constructive criticism as to how to improve said product in print, or we will refuse to review it.