Share the post "Kathryn Maroun: Getting 'ticked off' about her misdiagnosis when it was truly Lyme disease"
People say they are aware if a tick gets on them. Not so.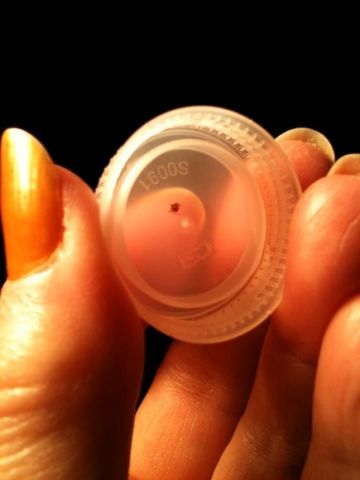 Photo courtesy of Bonnie L Huntsinger
If this was in you ear , in your hair or on your lower back etc. … no way would you find it.
A low percentage of people get a rash and a low number of doctors are able to quickly diagnose the potpourri of illnesses that nature's dirty needles, i.e., insects, pass along to unsuspecting victims. It took doctors five long years to find out what was wrong with me.
Welcome to Stage 3, chronic Lyme hell.
At the end of the day, I ordered the test myself from Igenex and gave it to my Canadian doctor to do the blood draw. I told her that I thought I may have Lyme.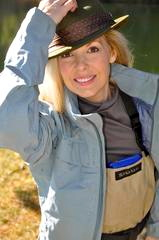 Kathryn Maroun is undergoing treatment for Stage 3 Lyme disease. We wish her all the best and hope for her recovery at warp speed.
I had that and more.
Oh … did I mention that I did see an ER doctor in British Columbia five years earlier, and I showed symptoms of a high temp, flu-like symtomns and a bullseye rash? He said I had shingles , didn't treat me for Lyme and sent me packing.
I'm just one of many. Pay attention and learn more about this plague. It will save you and the ones you love as well. And, it also is a city problem … not just associated with outdoors people.
Disclaimer: The WON • This publication receives payment for advertising. • This publication reviews products and provides editorial copy (like all other major publications) because of advertising sold. It does not guarantee a positive review of such products. • If our freelance writers do not pay a full retail price for a product being reviewed, from Feb. 11, 2015, forward, they will explicitly state that in the review. • Unless explicitly stated, any writers at The WON have no affiliation or relationship with the supplier of a product being reviewed. • We generally follow the "if you can't say something nice, say nothing" rule. If we review a product and don't like it, we will either offer constructive criticism as to how to improve said product in print, or we will refuse to review it.
Our privacy policy: At Women's Outdoor News, The WON, we only collect your email address for newsletter subscription purposes or for giveaway opportunities. You may opt out at any time if you decide you don't want to receive the newsletter any longer. We never sell or give your private information to any other party. Not to our advertisers, friends or family. No one gets it. Ever.
Women's Outdoor News, The WON, contains intellectual property owned by Women's Outdoor News, The WON, including trademarks, trade dress, copyrights, proprietary information and other intellectual property. You may not modify, publish, transmit, participate in the transfer or sale of, create derivative works from, distribute, display, reproduce or perform, or in any way exploit in any format whatsoever any of the Women's Outdoor News, The WON content, in whole or in part without our prior written consent. We reserve the right to immediately remove your account and access to Women's Outdoor News, The WON, including any products or services offered through the site, without refund, if you are caught violating this intellectual property policy.