TeamWON Writers and Photographers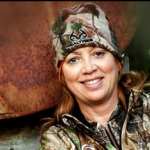 Publisher/Editor Barbara Baird is a freelance writer in travel and outdoor markets. Before launching The WON in 2008, she worked as a newspaper and then magazine editor. Her bylines can be found at Field and Stream, American Hunter, Outdoor Life and other outdoor publications.
Barbara writes "Babbs in the Woods" at The WON and is a contributing editor at Shot Business magazine. Her bylines have appeared in America's 1st Freedom, Fly Fisherman, AAA publications, St. Louis Post-Dispatch, Columbia (Mo.) Tribune, Springfield (Mo.) News-Leader, SHOT Business, SHOT Daily, Shooting Illustrated, AAA publications, Show Me Missouri, National Shooting Sports Foundation publications and a host of other magazines and newspapers.
When not looking for the next story, she can be found fishing, hunting, hiking, kayaking, shooting or whomping up a wild game meal. Barbara and her husband, Jason, teach NRA handgun courses at their local range.
Barbara is available as a speaker or to conduct workshops on the following topics: women in the outdoors, the women's outdoor market, traveling Missouri and blogging. Contact her here at The WON.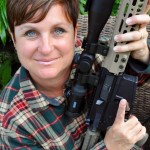 Michelle Cerino is the managing editor at The WON. She also is the author of the column "She Shoots 2," sponsored by Crossbreed Holsters. A mother of 2 teenage boys, Michelle has been right there beside them hunting youth deer seasons, plinking pop cans with .22s and being involved in Boy Scouts since 2004.
Michelle is the president of Cerino Consulting and Training Group, LLC, a firearms training company she built with her husband Chris in 2011. She manages the business, keeps the website and Facebook updated and assists in instructing civilians and law enforcement. Her path in the firearms and outdoors industries is ever progressing. She is writing, hunting, competing and doing contract work for major manufacturers.
When not working, Michelle competes in prestigious shooting events, such as the Bianchi Cup in Missouri, and major 3-Gun matches nationwide. If not competing, you might find her hunting hogs in Texas, whitetail in Ohio or ducks and upland birds in North Carolina.
Michelle is a proud Life Member of the NRA, and also belongs to NSSF, ILEETA, and SEOPA.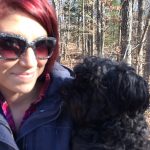 Jackie Baird is an interior designer, and contributes to The WON by way of Instagram posts and graphic design. Jackie is passionate about junking, and spends as much free time as possible digging through vintage items in search of jewels that can be reimagined and reused. She is pictured with her fur baby, Rosie, who is an adopted terrier mix and all-around character.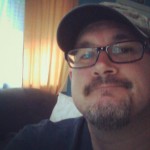 Rob Staeger is our copy editor. Rob is a freelance writer and editor based in New Jersey. A former copy editor at Outdoor Life and managing editor of SHOT Business magazine, he now writes that publication's regular FYI column for firearms and outdoors retailers. He's written a number of nonfiction books for young readers, including a biography of Wyatt Earp, a chronicle of the Lewis and Clark expedition, and books on Native American hunting techniques and sports and games.
TeamWON Writers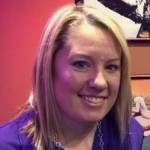 Stacy Bright contributes to the "Armed and In Charge" column, sponsored by LaserMax, Inc. She grew up in eastern Colorado in a family of outdoorsmen.  Firearms were an everyday part of her life  — from hunting to personal and home defense.
Stacy holds instructor certifications from the NRA in Pistol & Rifle, as well as being an Range Safety Officer and Refuse to be a Victim instructor.  In addition to her NRA credentials, she also is a Missouri CCW instructor and teaches various other home and personal defense courses.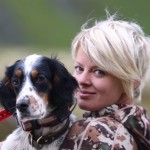 Christine Cunningham is a lifelong Alaskan, author of Women Hunting Alaska, and outdoor columnist known for her commitment to creating opportunities for women to connect and share their stories. Her column, "The Edge," sponsored by SyrenUSA, explores the expanding perspectives on hunting and the outdoors offered by a growing community of women hunters.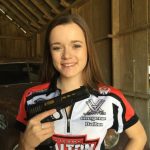 Cheyenne Dalton
is an up-and-coming junior competition in 3-gun, USPSA, and Rimfire challenge. She writes a column about her shooting experiences, sponsored by
Voquartsen Firearms
. She's been competing for 4 years and has won state titles, along with the Limited Ladies Rimfire World championship 2 times (2014 & 2016). When she's not at the range, she is traveling with her Bluegrass band, "That Dalton Gang," where she plays mandolin and violin, along with singing lead vocals. Her future plans include lots of shooting  and continuing her education with a focus on being a pharmacist. She lives on a family farm in Missouri.
Annette Doerr is a freelance outdoor writer and business services consultant living in suburban New York. She writes a column called "Armed and In Charge," sponsored by LaserMax, Inc.
This married mother of two is an NRA Certified Pistol Instructor and Range Safety Officer. Annette is not only passionate about the sport of shooting, she also loves helping new shooters get involved, especially women and teens. An active equestrian, she enjoys riding her American Quarter horse, Cody. She volunteers in greyhound rescue and adoption, and shares her home with Casper, a rescued racing greyhound, along with her her cat, Tony, and her husband, Bob.
Morgan and Mason Baseley are just everyday girls who love the outdoors and who happen to be identical twins that also love hunting – from waterfowl to big game.
"We are here to empower girls and shooting sports. At 15-years old, we are the next generation of female hunters and need to be able to speak up to protect our hunting rights and protect the Second Amendment."
Sponsored by Girls with Guns Clothing, these young women are given the platform to make their voices heard in their column at The WON, "2Girls Hunting." They also speak at banquets about hunting and write a blog for the Sportsmen's Alliance.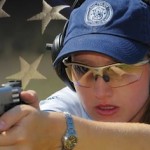 A self-proclaimed "daddy's girl," Julie Golob found her love for shooting at a young age. What began as a father/daughter weekend hobby, turned into an accomplished career. Indeed, Julie's resume is filled with firsts: first woman recruited for the US Army Action Shooting Team, first action shooter in history to be named US Army Athlete of the Year and the first and only person to have won national titles in all 6 divisions in practical shooting, just to name a few.
After claiming more than 50 world and national titles, champion is not her only accolade. Julie is also the captain of Smith & Wesson's highly successful shooting team. She is the author of SHOOT: Your Guide to Shooting and Competition and is featured on outdoor television programming, offering tips and insight into the shooting sports. She can be seen pushing the envelope in exhibition style shooting as a member of the talented Shooting USA's Impossible Shots team on Outdoor Channel, as well.
Julie writes a column titled "Julie G." at The WON, sponsored by Smith & Wesson.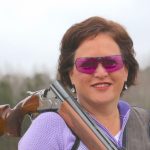 Lynne Green grew up fishing with her sisters and then as a teenager, fishing and hunting ducks with her father. These days, upland game and dove hunting are the favorites. She started shooting in a skeet league in 1999 and when the Winchester Gun Range was converted to Elm Fork Shooting Park, Lynne started shooting Sporting Clays in 2004. Lynne has competed across the US and traveled to England, France and Italy for the World English and World FITASC events as a photographer, but hopes to travel internationally in the future as a shooter. Her favorite shooting event is FITASC and she shot in the World FITASC that was held in the US a few years ago.
In the summer of 2016, Lynne passed her NSCA Level 1 Certification class and has been teaching ladies and teenage girls how to shoot Sporting Clays since then … with a few guys mixed in there also.
Starting in 2009, Lynne spent 5 years working freelance and taking pictures of sporting clays and posting them on her website greengirlphotos.com. Lynne attended the 2012 Olympics in London and has pictures of Vincent Hancock winning his 2nd consecutive gold medal in International Skeet.  She has also written many articles for Clay Shooting USA magazine covering both events and personalities in the NSCA. Lynne pens the column "Syren Savvy" at The WON.
Prior to becoming the Brand Manager for Syren, Lynne spent most of her career as an IT Infrastructure Project Manager working on multi-million dollar projects like merger/acquisitions, data center migrations, desktop deployments and It outsourcing conversions for several Fortune 500 companies.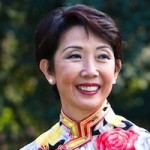 Vera Koo is an 8 time National Action Pistol Woman Champion who holds 2 World individual titles. Her most recent win was a Gold for Team Women (2-persons team) at the NRA World Action Pistol Championship in Germany in September 2012. And Vera is proud to be part of the United States Action Pistol Shooting Team since 1999.She is passionate about sharing her love of the shooting sport and the pressures of being a competitive athlete while challenging cultural expectations.Vera is a 67-year-old, first-generation American Chinese woman and has been married to her husband for 45 years. She has 3 grown children and 4 granddaughters. She holds a Bachelor of Arts degree in graphic design. An avid sportswoman, she has mastered downhill skiing, windsurfing, equestrian jumping, water-skiing, backpacking and hiking. She loves gardening, sewing and enjoys movies and hanging out with friends.Writing her column "Vera Koo" at The WON is both a challenging feat and an exciting adventure for Vera. She is looking forward to learning a new craft and will be looking for feedback from her readers. Visit Vera Koo online.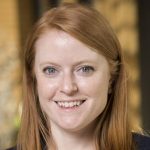 It started as sibling rivalry and grew into a lifelong passion. Target shooting is at the core of Emily Houston Monroe's past, present, and future. A decorated junior and collegiate rifle shooter, Emily now works as an engineer at a leading firearms manufacturer where she can bring her passion for firearms to a new level. In her blog, "The 'How-To' Gun Girl," she will share her experience in various shooting sports. From targets to turkeys. From smallbore rifle up to .338 Lapua Magnum. From 10 meters to 1600 yards. If it is a shooting sport, the "How-To" Gun Girl will try it out and explain it all. She also will take readers along on her adventure to learn about archery.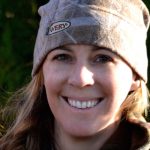 Hollis Lumpkin writes that she is a "simple girl living in the Lowcountry of South Carolina, but I happen to have a great love for the outdoors, particularly hunting and fishing." She is a duck-hunting freak. Hollis pens an exclusive version of "The Bright Side of the Road," sponsored by Vista Outdoor, for The WON.
Casey Monteleone is excited a columnist at The WON. She is proud to work at Columbia Sportswear Company, where their motto is "We Connect Active People With Their Passions." Seeking to live out this motto, she hopes to inspire others through her writing to get outdoors, get active and live life to the fullest.
Born and raised in Oregon, Casey spent the summers hiking, camping and fishing in the majestic mountains of rural Eastern Oregon. Her parents taught her from a young age how to survive in the wilderness with bare essentials, and how to truly appreciate the beauty and tranquility of the great outdoors. As she grew up, Casey continued to pursue various outdoor activities — from exciting adventures such as kayaking, canoeing, hunting, and skiing … to relaxing outings where she plays on the beach with her family … to taking her yellow lab to the Columbia River Gorge for a swim.
Casey went on to earn her degree in Mass Communications with an emphasis on Environmental Studies from Linfield College, and happily resides near Portland with her 2 amazing girls, loving fiancé, and sweet dog. Casey is passionate about sharing her love of the great outdoors, and is so happy to have the opportunity to contribute to The WON, and work with such an amazing team of inspirational women.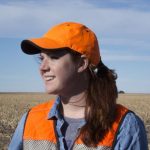 Courtney Nicolson is an outdoor writer, hunter, and angler based in Denver, CO. She is an active member of numerous conservation groups and is passionate about empowering women in the outdoors. Courtney is the senior producer/editor for Outdoor Sportsman Group Networks. Courtney writes "She Guides," a column that features women hunting guides around the world. It is sponsored by Remington Outdoor Company.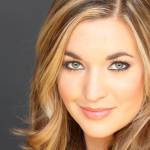 Katie Pavlich is the news editor for Townhall.com, a contributing editor for Townhall Magazine and a Fox News contributor. She is also the award winning author of the New York Times Best Seller Fast and Furious: Barack Obama's Bloodiest Scandal and Its Shameless Coverup (2012). Her latest book, Assault and Flattery: The Truth About The Left and Their War on Women, was published on July 8, 2014. Katie pens a column titled "Katie Pavlich," sponsored by Voquartsen Firearms. It focuses on women and firearms.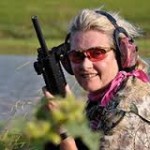 Judy Rhodes, the Voice of Women in the Outdoors, is an outdoor visionary and mentor to women and youth in the outdoors.  She pens hunting tips titled #HuntingwithJR, sponsored by Remington Outdoor Company. Judy founded DIVA … Women Outdoors Worldwide (DIVA WOW) — the largest women's-ONLY outdoor organization. DIVA WOW is a non-profit 501(c)3 unique all-volunteer, sisterhood dedicated to encouraging women to discover their outdoor passion.
Daughter of East Texas ranching parents, Judy was introduced to the outdoors the old-fashion way … she lived it.  Judy and Sam, her husband, have shared many campfires with their 2 sons.
The world's curiosity toward guns, women and outdoor culture actively seek the guidance, knowledge and adventures of this Texas Diva.  Committed to conservation and an outdoor lifestyle, Judy annually averages hunting 250 days in the swamps, fields, bush and/or fields.  Judy's 2015 year began filming documentaries about women empowered by shooting guns, hunting and the value of the second amendment with Norwegian TV, Paris TV, ZDF (German) TV, Telemundo, SKY TV & Al Jazeera/ Saudia Arabia TV.
Judy' s voice and mission of introducing women to the great outdoors has been featured on local, national and international airways to major publications worldwide.  She has been a guest of royalty and a client of professional hunters in marshes, exotic fields and/or countrysides worldwide.  She has hunted in 30 safaris on 4 continents.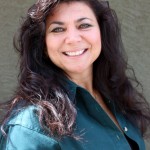 Cheryl Todd, owner of AZFirearms.com and cohost of Gun Freedom Radio, has more than 30 years of experience in the firearms business and holds a degree in Psychology, which allows her to bring a unique voice to the gun world. Cheryl pens "The Flame," a column sponsored by Gun Freedom Radio, that focuses on the Second Amendment and firearms. Cheryl is a sought after speaker and panel moderator at local and national levels. Cheryl has been an invited speaker at the National Gun Right Policy Conference and the National Shooting Sports Foundation Industry Summit, and she has appeared on various local news outlets and C-Span.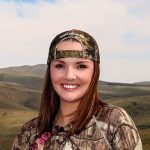 Callie Wolverton is the PR and Corporate Partnerships Director for Girls with Guns® Clothing. She is also a freelance writer with articles appearing in AmmoLand, Outdoor Wire, and other outdoor publications. Born and raised in Northern California, she enjoys reading, hunting, and adventuring with her dog Bandit.
Becky Yackley
primarily competes in  3 Gun, USPSA, Bianchi pistol, but has competed in shooting since 1989 in disciplines from service-rifle, to NCAA Air Rifle and Smallbore, air pistol and a little bit of long range rifle.  She shoots guns and cameras at competitions around the country, and writes in her fictional spare time. Her writing can be found here The WON in her column titled "Not a Soccer Mom" and sponsored by
Jagemann Sporting Group
, as well as
Guns America
and
Gun World.
Her family has lived all over the country while her husband was in the Marine Corps: from Camp Lejeune, Quantico, to Ft. Huachuca, and Northern Virginia.  Right now she lives with her husband and 3 boys in rural Wisconsin, where they can practice for competitions and hunt right out in their backyard.  She is also a PSIA certified ski instructor, with Alpine and Children's accreditations.
The second oldest of a family of 7, she was raised by parents who taught her how to think for herself and excel outside the box, from changing tires and oil, to putting in new car engines; no task is too big or small.
For shooting competitions, she is sponsored by STI International, Leupold, Adams Arms, Lucas Oil Outdoor Line, Stoeger, Samson Manufacturing, Hi-Viz Sights Oneida Molded Plastics, Winchester Ammunition, RCI-XRAIL, American Trigger Corp., 5.11 Tactical, Krieger Barrels, and JP Rifles.