Marti Davis
---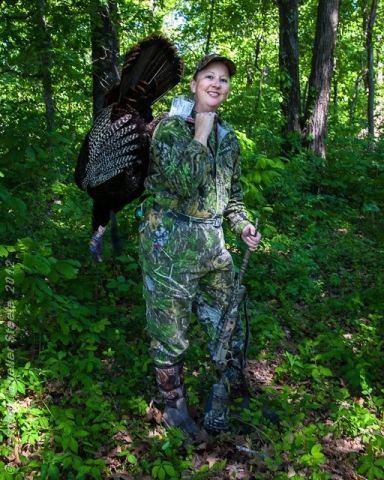 Marti Davis started hunting 16 years ago in southwest Missouri. She currently lives in Willard with her husband Jimmy and their mini daschund Maggie.
Hunting and the outdoors isn't just a past time for Marti, it's her lifestyle. She enjoys hunting, trapping, fishing, scouting, working on food plots, riding an ATV and even brush hogging; although it's not at the top of her "favorites" list.
Besides her home state of Missouri, Marti has traveled to hunt in Tennessee, Idaho, Kansas, Arkansas, Illinois, Montana, Colorado and New Mexico. She has taken whitetail deer, turkey, black bear, elk and antelope. She also hunts small game, traps and hunt predators and occasionally hunts waterfowl. Whatever season is open, she's up for it.
Marti pens the column "Marti Davis Afield" at The Women's Outdoor News.
Marti Davis is a staff member for Browning Trail Cameras, WoolX and Mossy Oak. She is an authority on most types of hunting in North America, and very active in mentoring the next generation of young hunters. . Marti enjoys working with these companies and representing them at trade shows and outdoor stores.
She also loves sharing her passion and introducing new hunters to the sport. Marti truly believes we must pass on our great hunting heritage.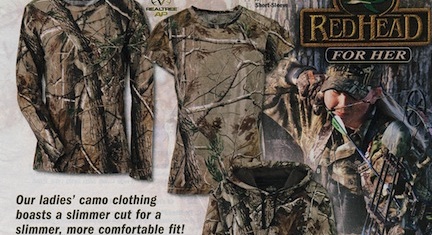 Here's our Marti … in a Bass Pro Shops catalog! Photo by Chris Irwin.