National Parks and Concealed Carry
It's a sign of the times. A bill that allows Americans to have concealed carry in national parks and refuges slipped through Congress earlier this year as an amendment to the Credit Cardholders' Bill of Rights. National parks average one ranger per 100,000 visitors, so expecting rangers to protect visitors is asking the impossible. And, from all statistics, crime is on the rise in our national parks. Besides, average Americans don't get security details like elected officials and rich folks do. Even if crime were plummeting in numbers, the right to carry a firearm should be honored in all national parks, forests and refuges. Smokey can't be everywhere with his shovel as a back up defense. He's too busy snuffing out forest fires these days — many caused by arsonists.
About National Parks and Concealed Carry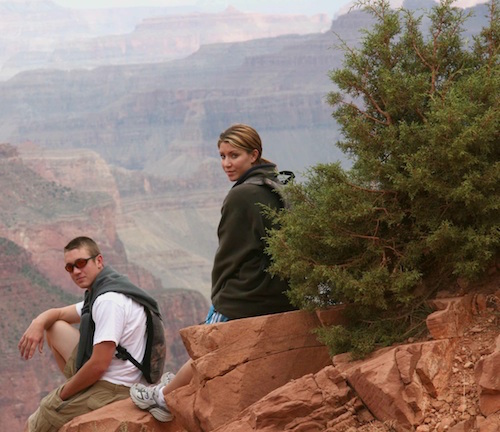 For those of us who travel, we know the ramifications of trying to make it legally through or around states that do not honor our carry permits. It's one thing to be able to carry a firearm in a national park in Utah; it's another thing to get there with the gun in the trunk or console of my truck.
Now, to make it easier for people to carry concealed throughout the United States, the U.S. Senate is considering the National Defense Authorization Act (S. 1390). Senators John Thune (R-SD) and David Vitter (R-LA) will offer an amendment this week to provide for interstate recognition of Right-to-Carry permits in the National Defense Authorization Act (S. 1390), and supposedly, it could come up for a vote today or tomorrow.
In this amendment, an individual who has met all requirements for a carry permit, or otherwise allowed by his home state's state law to carry a firearm, is authorized to carry a firearm for protection in any other state that issues such permits. Of course, the person is subject to the laws of the state in which the firearm is carried.
According the National Rifle Association-Institute for Legislative Action: "Contrary to 'states' rights' claims from opponents who usually favor sweeping federal gun control, the amendment is a legitimate exercise of Congress's constitutional power to protect the fundamental rights of citizens (including the right to keep and bear arms and the right of personal mobility). States would still have the authority to regulate the time, place and manner in which handguns are carried.
"Expanding Right-to-Carry will enhance public safety, and certainly poses no threat to the public. Criminals are deterred from attempting crimes when they know or suspect that their prospective victims are armed. A study for the Department of Justice found that 40 percent of felons had not committed crimes because they feared the prospective victims were armed. The Thune-Vitter amendment recognizes that competent, responsible, law-abiding Americans still deserve our trust and confidence when they cross state lines.Passing interstate Right-to-Carry legislation will help further reduce crime by deterring criminals, and — most important of all — will protect the right of honest Americans to protect themselves if deterrence fails.
This Thune-Vitter Amendment cements the basic right of self-defense for Right-To-Carry permit holders in all states. Of course, New York City Mayor Michael Bloomberg's "Mayors Against Illegal Guns" are running ads opposing the amendment. You need to contact both your senators ASAP.
To find contact information for your U.S. Senators, please click here, or call (202) 224-3121.
About Barbara Baird

Publisher/Editor Barbara Baird is a freelance writer in hunting, shooting and outdoor markets. Her bylines are found at several top hunting and shooting publications. She also is a travel writer, and you can follow her at https://www.ozarkian.com. View all posts by Barbara Baird →
The Conversation