Tink's introduces 'Vanish Odor' elimination products
If a deer is headed in your direction, you can be sure that its nose is leading the way. A whitetail's sense of smell is 20 times more powerful than a human's, and if it smells anything out of the ordinary, no doubt that deer will hightail it out of the area. Next time you head to your stand, make sure your scent vanishes before the deer do.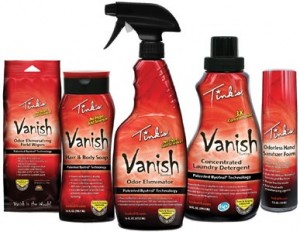 Tink's new Vanish Odor Elimination line utilizes proven and patented scientific technology to eliminate human-related odors. The Byotrol Technology is based on an extended European research and development project dedicated to bacterial control for use in hospitals and food factories.
Byotrol Technology has been scientifically proven to destroy more than 300 odor-causing compounds produced by the human body including those caused by perspiration and the ammonia compounds emitted by the normal breathing of your skin. It is equally effective on odors such as food and smoke. The Byotrol Technology doesn't stop working there. It creates a microscopic barrier of protection that prevents new odors from adhering to your body and clothing. This technology offers a lasting protection and reassurance hour after hour after hour.
Vanish is a powerful but gentle product that does not contain bleaches, metal salts or other chemicals that commonly irritate skin.
The Vanish line includes Hair & Body Soap, Odor Eliminator Spray, Concentrated Laundry Detergent, Odor Eliminating Field Wipes, Odorless Hand Sanitizer Foam and Carbon Bag Odor Protection for your gear.
For more information, check out www.tinks69.com, or call 800.624.5988.
For a higher resolution image, please email trohm@tinks69.com.
About The WON

The Women's Outdoor News, aka The WON, features news, reviews and stories about women who are shooting, hunting, fishing and actively engaging in outdoor adventure. This publication is for women, by women. View all posts by The WON →