Warmth to -40 in Arctic Muck Boot on sale at Hanks Clothing
Do you LOVE the Arctic Sport but wish it came in a lower height, well now it does!! Take a look at our Muck Arctic Mid Boot
The Arctic Sport boot provides maximum warmth for the coldest of days. If you get cold in these boots stay inside!
At about 4 pounds a pair you will just not find another boot that is more comfortable and lightweight than the Arctic Sport. The insole inside the boot will feel like your walking on air.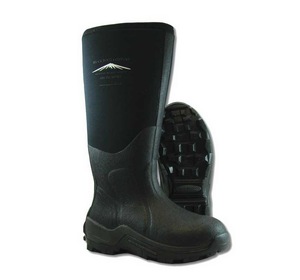 The Arctic Sport Boot is warm enough for the coldest outdoor days, and durable enough for the most rugged conditions.
Our Muck Arctic Sport Boot is ideal for
Snowmobiling for hours upon end,

Great for hunting season.. sitting in the tree stand or tracking and setting up waiting for that perfect shot to make deer season all worth while,

Working outside in the winter with wind chills of -40F, and

For hours of fun out in the snow.

Approx. 5 pounds per pair

On sale: $107.99

About The WON

The Women's Outdoor News, aka The WON, features news, reviews and stories about women who are shooting, hunting, fishing and actively engaging in outdoor adventure. This publication is for women, by women. View all posts by The WON →
The Conversation