Traci Schauf features "The Adventures of Mother Nature" (and her family) in blog
Let's see what Traci Schauf, known in certain circles as a Mommy Blogger but known to us at The WON as a thorough and knowledgeable outdoor gear reviewer (See Gear Court), has to write about her family and the outdoors. In her blog "The Adventures of Mother Nature," she describes the reasons for writing her blog: "Moms don't have mid-life crises, we have moments of re-invention. I have jumped into another moment of re-invention, to the chagrin of my family who are being sucked into the vortex. It's kind of "nature light"- stories about our travels, about all things outdoors, and in the midst of those, my family.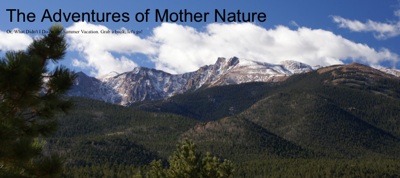 "Perhaps you'll learn a bit about the outdoors, or a creature who lives there, or how to take care of it. Or maybe you'll just have a good time laughing at the antics and adventures.
"I live in a tiny town with my husband, Philoboy, sometimes my daughter the Whee, and most usually the neighbor's dog. Every day is an adventure in my world. Won't you come along?"
Thanks, Traci, for sharing the outdoors and your family with us. ~BB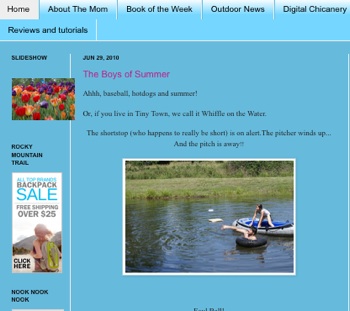 About The WON

The Women's Outdoor News, aka The WON, features news, reviews and stories about women who are shooting, hunting, fishing and actively engaging in outdoor adventure. This publication is for women, by women. View all posts by The WON →