Prois Hunting and Field Apparel and Primal Adventures TV launch 2nd Annual 'Extreme' Huntress national contest
Last year, hundreds of incredible essays were submitted, countless online votes were cast, and your community voted for the most hardcore female hunter who exhibits fearless pursuits with no limits in the field. And now, Próis® Hunting and Field Apparel has partnered once again with Primal Adventures TV — and a host of industry sponsors — to once again put out a clarion call to female hunters everywhere for the search of the most intrepid huntress out there with its 2nd Annual ʻExtreme Huntress' Contest. This time, raising the ante with a chance to win even more exciting hunting gear, and an all-expense paid hunt of a lifetime in New Zealand to pursue Gold Medal estate stags, fallow deer tahrs, and free-range chamois, provided by Fraser Safaris of New Zealand.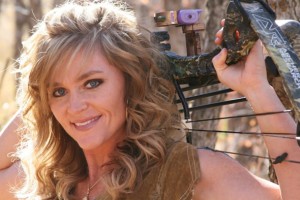 If your idea of a good time means taking on one of the "Big Five" with a bow or hunting grizzly through thick bush – then we want to hear your unforgettable story! Simply submit an essay with pictures of your most "extreme" adventure by October 1st for the chance to take home the 2010 "Extreme Huntress" title, and start gearing up for your hunt of a lifetime, which will be filmed by Primal Adventures TV.
Entries that are ranked in the top 10 by a celebrity panel of judges are then placed onto the Tahoe Films, Ltd. website (www.tahoefilms.com) on November 1st, where the hunting public has until January 1, 2011 to select their favorite.
To top it off, the new "Extreme Huntress" will be fully outfitted with the ʻextreme' gear needed for her hunt by contest sponsors including Próis Hunting and Field Apparel, Otis Technology, Aimpoint, Bowtech, Swarovsky, Schnee's and Badlands Packs — an all-inclusive package to be valued at more than $25,000.
"We were thrilled with the response and excitement the contest generated last year, and cannot wait to read even more inspiring stories of serious female hunters who really go for it in the field," says Kirstie Pike, CEO of Próis.
"It's evident that female hunting has quickly earned a major role in the industry, and we're excited to be able to celebrate these amazing women."
The 2010 celebrity panel of judges includes: Chris Brackett of Rut-N-Hard TV and Brackett Outdoors; Diana Rupp, Editor in Chief of Sports Afield magazine; Guy Eastman, publisher of Eastman Hunting Journals; Larry Weishuhn of Winchester World of Whitetails; Rebecca Francis, 2009 Extreme Huntress winner; Kirstie Pike, CEO Próis Hunting & Field Apparel and Tom Opre of Tahoe Films. The contest winner will be officially announced to the industry at both the 2011 Archery Trade Association Show in Indianapolis and the 2011 SHOT Show in Las Vegas.
For complete contest rules and regulations, visit www.Próishunting.com or www.tahoefilms.com. For more information about Próis's innovative line of serious, high-performance hunting apparel for women, contact the company at 28001-B US Highway 50, Gunnison, CO 81230 · (970) 641-3355 · www.Próishunting.com.
To check out the latest updates on Próis field and pro staff and company news, visit the Próis blog at
http://Próishunting.com/community/index.php. Become a fan on Facebook: http://www.facebook.com/people/Kirstie-Pike/100000185674239. Follow Próis on Twitter: www.twitter.com/Próishunting
Editor's Note: For hi-res images and releases, please visit our online Press Room at www.full-throttlecommunications.com
About The WON

The Women's Outdoor News, aka The WON, features news, reviews and stories about women who are shooting, hunting, fishing and actively engaging in outdoor adventure. This publication is for women, by women. View all posts by The WON →
The Conversation