Maggie Reese repeats performance as Women's Multigun Open Champion
For the second year in a row Maggie Reese of South Pasadena, Calif. has claimed the Women's Open division title at the U.S. Practical Shooting Association's (USPSA) 2010 DPMS MultiGun National Championships.
Reese won six of the 12 stages to lead the field for most of the match which took place this past weekend at the Desert Sportsman's Rifle & Pistol Club in Las Vegas, Nevada.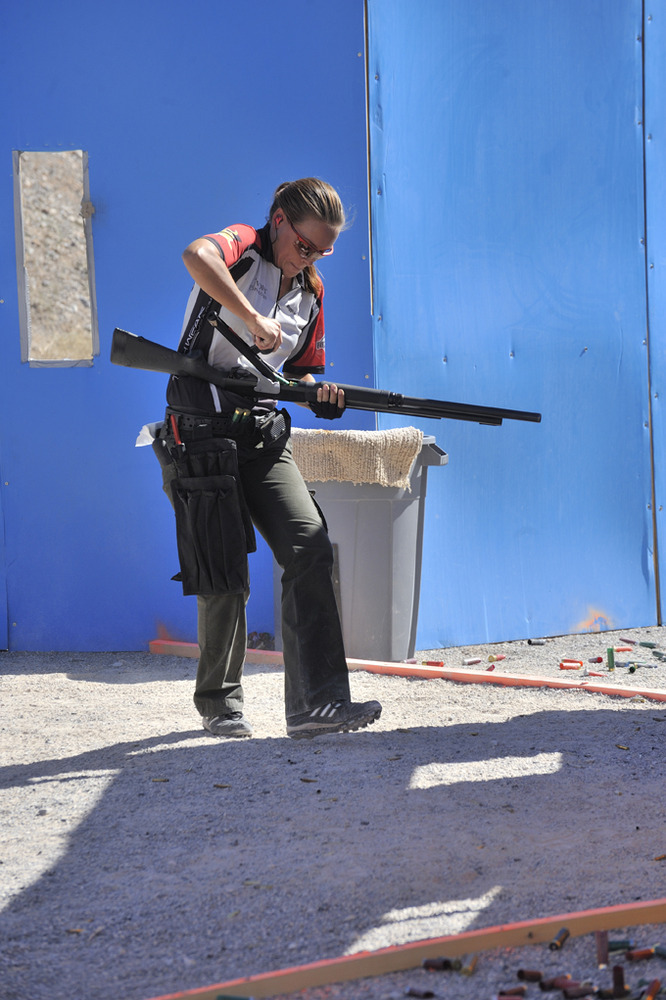 "MultiGun competition is challenging because it requires you to shoot at your best with three different firearms. That's exactly what Maggie did. As the defending champion, she attacked the course and shot well across all three platforms to once again claim the title," said Michael Voigt, USPSA president.
Reese started strong by winning the first two stages of the match then gave up the lead as last year's runner-up, Vinky Castillo of Cerritos, Calif., won the next three stages.
Reese battled back by winning the sixth stage and regained the lead with her win on the seventh. She went on to win two more stages, stages 10 and 11, and expanded her lead over Castillo.
Reese finished the match with a final score of 1272.8205 which put her more than 155 points ahead of the second place Castillo's score of 1117.8194.
Third place in the women's competition went to Annette Williamson of Yuma, Ariz. with 1069.0940. Rounding out the top five were Debora Cheek of Danville, Ind. in fourth with one stage win and a score of 1047.7695, and Lydia Cuyong of the Philippines in fifth with two stage wins and a final score of 862.0144.
More than 150 top shooters from 26 states, as well as Canada, competed in the 2010 DPMS MultiGun Nationals putting more than 19,000 rounds downrange during the competition. The format of the MutiGun Nationals tests a shooter's skill with three types of firearms – the rifle, the shotgun and the pistol.
The next major competition on the USPSA calendar is the 2010 USPSA Handgun National Championships scheduled for October 8 through 16 in Las Vegas, Nev.
About The WON

The Women's Outdoor News, aka The WON, features news, reviews and stories about women who are shooting, hunting, fishing and actively engaging in outdoor adventure. This publication is for women, by women. View all posts by The WON →
The Conversation