Babbs in the Woods: What's in Bubba's Toybox?
You have to remember … my postal address is near the home of "Rednecks for Obama." Hey, guys, with the appointments of Justices Sotomayor and Kagan to the Supreme Court, to quote Sarah Palin, "How's that … workin' out for ya?"
I live the dream here in the Ozarks. Hey, I married a redneck with a Ph.D. And now, I receive an invitation to check out Bubba's Toybox on Facebook. Do I dare?
Before I go there, let me guess what I'll find.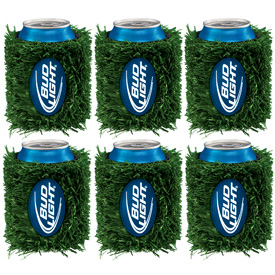 Short list:
Billy Bass wall thingey
Beer Koozies
Chairs with drink holders
Noodling equipment
Gigging gear
Fishing tackle rolley things with beer holders
Long list:
All of the above, plus firearms
Rifle racks for pickup trucks
Lights for your pickup truck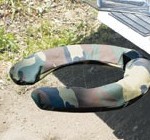 And one of those off-road commode thingeys, like here at Craziest Gadgets.
OK, so I went to Bubba's Facebook page, and here's its description: Outdoors Consignment Shop for hunters, horsemen, fisherman, sportsman, golfers and all things outdoors. Interested in consigning items in quality condition for sales in our retail store. Let's see, in zip code 62236. That would be Illinois, I believe. The small-town newspaper reporter in me just wants to know the rest of the story. Where exactly is Bubba's Toybox? It's on 8804 Summer Road in area code 62236, with a 618 area code. Finally, I look up and its Facebook URL lists it as being in Columbia, Ill. I'm betting we won't see firearms on consignment there.
So I picked up the phone and called the proprietor of Bubba's. It turns out she was busy with a customer and will call me back. I want to see what she's offering, especially if she has any of the things, like the camo commode seat, mentioned on my list.
In the meantime, see if you can figure it out. See http://www.facebook.com/pages/Columbia-Illinois/Bubbas-Toybox/159956647363581#!/pages/Columbia-Illinois/Bubbas-Toybox/159956647363581
Twitter: http://twitter.com/babbsbaird
Facebook: http://facebook.com/babbsthewon
About Barbara Baird

Publisher/Editor Barbara Baird is a freelance writer in hunting, shooting and outdoor markets. Her bylines are found at several top hunting and shooting publications. She also is a travel writer, and you can follow her at https://www.ozarkian.com. View all posts by Barbara Baird →
The Conversation