GunBroker.com® Hosting Charity Auction of Pink Rifle to Fight Breast Cancer
In a bid to fight breast cancer, GunBroker.com® is hosting a charity auction of a unique pink rifle. The auction, which can be viewed at http://www.gunbroker.com/Auction/ViewItem.aspx?Item=197284611, ends November 14.
Specifications for the AR-15 style DPMS Panther Lite 16″ Special Edition Pink rifle can be found on the auction page. The rifle coatings were donated by DPMS Panther Arms and KG Industries.
The auction supports the fund-raising goals of the GunBroker.com family team, which includes walkers and crew members in the Atlanta Breast Cancer 3-Day Walk, held Oct. 22-24. All proceeds will go to the Susan G. Komen 3-Day for the Cure, which funds innovative global breast cancer research and local community programs supporting education, screening and treatment.
GunBroker.com is the world's largest online auction site for firearms and hunting/shooting accessories. Launched in 1999, GunBroker.com frequently hosts charity auctions that benefit the firearms industry and other causes, waiving all fees.
GunBroker.com (www.GunBroker.com) is an informative, secure and safe way to buy and sell firearms and hunting/shooting accessories. GunBroker.com promotes responsible gun ownership. Aside from merchandise bearing its logo, GunBroker.com sells none of the items listed on its website. Third-party sellers list items on the site and Federal and state laws govern the sale of firearms and other restricted items. Ownership policies and regulations are followed using licensed firearms dealers as transfer agents.
Contact: Jeff Patterson, Swanson Russell, (402) 437-6410, jeffp@swansonrussell.com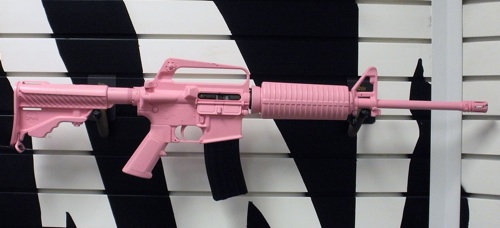 About The WON

The Women's Outdoor News, aka The WON, features news, reviews and stories about women who are shooting, hunting, fishing and actively engaging in outdoor adventure. This publication is for women, by women. View all posts by The WON →