Gov. Nixon selects Sara Parker Pauley as Director of Missouri Department of Natural Resources
JEFFERSON CITY, Mo. – Gov. Jay Nixon today selected Sara Parker Pauley as the new director of the Missouri Department of Natural Resources. In her new position, Ms. Pauley, 45, will lead the Governor's efforts to grow the state economy by accelerating the development of renewable sources of energy, creating next-generation "green" jobs, and promoting energy independence in the state. Pauley also will manage agencies and programs focused on managing Missouri's state parks and historic sites and preserving and improving the state's natural and cultural resources.
"We were looking for a leader prepared to meet the challenges of environmental stewardship and sustainable economic development in the 21st Century," Gov. Nixon said. "Sara Parker Pauley has a breadth of experience – and a proven track record of success – helping government, business, and non-profit groups find common ground and build consensus. That is the kind of problem-solving we need to promote new opportunities for "green" business practices across the economic spectrum – including within state government — and to accelerate the state's development of renewable sources of energy, including wind, solar and biofuels.
"In addition, as a lifelong conservationist, hunter and outdoorswoman, I know that Ms. Pauley appreciates the value of Missouri's priceless natural and cultural resources, including our outstanding system of state parks, and the importance of preserving, protecting and improving this legacy."
"I grew up outdoors – hunting and fishing in the Ozarks with my grandparents and my parents — so caring for and respecting Missouri's outstanding natural resources is a value that goes back generations in my family," Ms. Pauley said. "I also believe that economic growth and environmental stewardship are not mutually exclusive; resource management always works best when all stakeholders work together.
"Advancing Gov. Nixon's agenda by developing new sources of clean, abundant energy is essential to growing our economy, promoting Missouri's energy independence and creating a greener, healthier, more prosperous state," Ms. Pauley said. "I look forward to working with the business community, members of the legislature, the public and the environmental community to make Missouri a leader in renewable energy, in resource conservation, and in protecting our outdoor heritage for generations to come."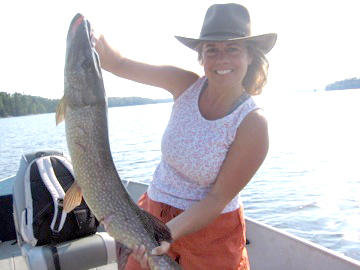 Ms. Pauley replaces former DNR Director Mark N. Templeton, who resigned in August to become Executive Director of the Office of the Independent Trustees of the Deepwater Horizon Oil Spill Trust. Following Mr. Templeton's resignation, Gov. Nixon appointed a nine-person committee to conduct a nation-wide search for his replacement. Gov. Nixon named Kip Stetzler acting director during the search; Mr. Stetzler has been the Director of the Western Regional Office of the Governor in Kansas City.
A native of Columbia, Ms. Pauley had been a project manager for D.J. Case & Associates, a natural resources communications firm, where she worked with federal and state agencies on policy development, marketing and environmental compliance.
In 2006-2007, she was Executive Vice President of PrimeGen Power USA, a start-up distributed power energy company based in Missouri, where she was responsible for market research and development for electric utilities and the U.S. military.
From 2001 to 2005, Ms. Pauley was deputy director of the Missouri Department of Natural Resources, serving as its public liaison to diverse constituencies including the business community and environmental groups. She also oversaw the staff and budgets of the State Historic Preservation Office, Energy Center, Technical Assistance Office and Communications Office.
"Sara is a consensus-builder," said former DNR Director Steve Mahfood. "She has the ability to listen to all sides, communicate effectively and confidently, and identify common ground. Those are critical skills in a position such as this one, where you must continually balance the goals of economic growth, the need for jobs and the protection of our land, water and air."
Ms. Pauley was chief of staff to former Missouri House Speaker Steve Gaw from 1996-1998, working as a liaison with legislators, lobbyists and other constituent groups.
Ms. Pauley received both her law degree and her bachelor's degree in journalism from the University of Missouri – Columbia, and did post-graduate studies in Australia as a Rotary Fellow. She was an instructor at the University of Missouri's School of Natural Resources, where she taught a course in natural resource policy and administration. She is also a graduate of Columbia's Hickman High School.
A lifelong conservationist and an avid hunter, Pauley has been an executive committee and board member of the Conservation Federation of Missouri. She was a member of the board of the American National Fish & Wildlife Museum, where she served as director of conservation programs from 2005-2006. She has published a number of articles on wildlife and natural resources management.
Ms. Pauley and her husband, Scott, a professional bass fisherman, live in Hartsburg. Scott Pauley is a 30-year veteran of the Missouri State Highway Patrol.
The Missouri Department of Natural Resources is responsible for preserving the quality of Missouri's air, water and land. The Department includes the Division of State Parks; the Division of Geology and Land Survey; the Division of Environmental Quality; the State Environmental Improvement and Energy Resources Authority; and the Petroleum Storage Tank Insurance Fund. The Governor appoints the Director with the advice and consent of the State Senate.
About The WON

The Women's Outdoor News, aka The WON, features news, reviews and stories about women who are shooting, hunting, fishing and actively engaging in outdoor adventure. This publication is for women, by women. View all posts by The WON →
The Conversation