Babbs in the Woods: That 'P' on Sara's Jacket …
So, one night after a grueling day of being pee-peed on in the jungle by a Howler monkey, I turned on the television in the villa in Belize, and there she was … in her Prois Hunting Apparel Sherpa jacket in Realtree MAX1. Sara Palin. In her new show called Sara Palin's Alaska. So, I called my pal, the CEO of Prois, Kirstie Pike.
Me: "Kirst, what's with Sara Palin wearing Prois on her TV show?"

Kirstie: "We sent her that jacket last summer. But, here's the interesting thing … we sent her the Realtree AD HD version."

Me: "So, where do you think she got the other one, the one she's wearing, the Realtree MAX1?"

Kirstie: "No clue. Maybe she bought it, but it didn't come from us."
So, for those of you who read blogs to find out the inside scoop on stuff … there you have it.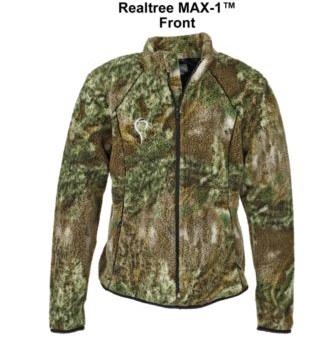 Which beg the following questions …
Did Sara Palin buy her jacket at one of the many sporting goods stores, including Bass Pro Shops, that carry the Prois line?
Is there a shop in Alaska that carries Prois?
Or was it on one of her many trips to the mainland?
Did she buy it because she liked the form and function? You know, the thumbholes, multiple pockets, athletic cut and the tricot lining?
Or, I just want to know … did she buy it for the form and function AND for the big "P" on the front?
Twitter: http://twitter.com/babbsbaird
Facebook: http://facebook.com/babbsthewon
About The WON

The Women's Outdoor News, aka The WON, features news, reviews and stories about women who are shooting, hunting, fishing and actively engaging in outdoor adventure. This publication is for women, by women. View all posts by The WON →
The Conversation