OffBeat: Hello, my name is Sara and I am a 'closet gunsmith'
One title I never thought I would hold within my department is that of armorer. I don't consider myself to be mechanically inclined. I am confident that with proper instruction, oversight and explanation I would quickly catch on. What I may lack in mechanical inclination I more than make up for in determination and enthusiasm. I understand that determination and enthusiasm is not always enough. Every day I am learning that I have limitations, especially when it comes to working on my own firearms.
Because I spent four years of my career running the Training Department, which included overseeing the armory, it was necessary for me to become knowledgeable in the functions of an armorer. I am grateful for the training and experience that this position afforded me, but I am not one hundred percent comfortable working on the firearms I have been "certified" on. Now, rest assured that I can confidently break down and inspect the guns for wear and tear, and I might even be able to tell you why the gun is malfunctioning. But when it comes to going beyond what the book tells me to do, I admit am a novice. I want to learn more, but I don't know enough people with the expertise I can tap into. Fortunately for people like me, there are a couple of good options for figuring this stuff out.
Trust me when I tell you that I have learned everything I know the hard way. In my next couple of blogs, I hope that I can spare someone from making the same mistakes I made. I have to think I am not the only person who overestimates their abilities.
Before I go any further, I have to state the obvious: Know your limitations! After making any modifications, always safety-check your weapon before you fire it, and if in doubt take it to someone authorized and skilled enough to work on that gun. There is a definite difference between someone who is authorized, and someone who is skilled. I am the former, but not necessarily the latter . . . depending on the task and the firearm.
Just to set the mood for the next couple of posts, I would like to share a personal anecdote. It is only funny because the ordeal is all over and no one got hurt.
Confessions of a "closet gunsmith" . . .

I consider myself a bit of a "closet" gunsmith. There are so many modifications I want to do to my guns, but I generally lack the experience or expertise to do it. This fact rarely prevents me from making the attempt.
It all began when I shot Lisa Munson's STI Edge at a Babes with Bullets Camp last August in Michigan. I too, have an STI Edge, but it is not nearly as tricked out as Lisa's. What I liked most about her gun was the reduced grip. The stock grip, which came on my 2011, was just a little too big for me, and I had to adjust my hands after every shot (it is a .40 caliber). Lisa warned me to find a competent gunsmith to reduce the grip, because taking material off can lead to the grip crushing and the magazine falling out (at least I think that's what she told me). I knew right away that this was a task too advanced for me. (You see, I recognized my own limitations.)
I spent some money on my STI, and in all honesty I am not going to hand it off to someone for that sort of specialized work without knowing his track record. As it turns out, I didn't have to because I found a reduced grip on the Dawson Precision website. It's called the STI-SV 2011 HiCap Black Roupe Grip. It's a pricey piece, but well worth it. To me, the best part was the fact that I knew I could install this myself. Ummm, at least I thought I could.
Let me clarify that as an armorer for my agency, I am not certified to work on 1911-style guns. But I have always wondered in amazement about how anyone can own a gun and not be comfortable to take it all the way apart to clean it thoroughly and make simple repairs on their own. The thought of breaking down my STI and replacing the grip did not produce any stress for me. My only stress was finding the time to do it.
I purchased the grip but didn't get around to installing it until the night before the first IPSC qualifier I had ever shot (and have since, because of this ordeal). I used YouTube and found a video of someone completely tearing down an STI 2011. I must warn you to beware! Watching a video is like driving with navigation. You think to yourself, this is great and you start to rely on the navigation. (I personally think that computers are never wrong and they never fail . . . until they do.) So I watched this video and found myself on autopilot.
The video was great; the only real problem I had was the removal of the thumb safety. The video failed to mention that there is a specific position the thumb safety has to be in before you can pry it apart. I just figured that because I had never taken mine apart, it was more difficult than what the guy was experiencing on the video. So, in an effort to get the thumb safety off, I did things to that gun that shouldn't be talked about. My poor gun still bears the scars I inflicted. (Note that by this time, my husband is helping me – and getting verbally abused a little bit in the process).
As we continued to disassemble my STI, we paid no attention to the details or orientation of the parts. Why would we when there was a reassembly video? Nonetheless, we eventually broke that gun down into what looked like a gazillion pieces.
The second problem came when we attempted to switch out my grip and soon realized that the video to put the gun back together wasn't nearly as good as the one we watched to take it apart. Yikes! I soon found myself feeling exactly the same way I do every time I use navigation in an unfamiliar location – lost. I had no clue where I was, how I got there or how to get back.
When I attempted to reassemble my STI, the first problem I came upon was that the grip has a small hole at the top, which aligns with the frame of the gun. These holes need to be snug, but there was a little too much material, and neither my husband nor I could fit the screw in it. After hours of trying to get this to line up, I decide to file it down a little. It was just enough to allow for proper alignment, and we were able to secure the grip to the frame. Understand that at this point we are many hours into this project. You would think (as my husband and I did) that the hardest part was over. Little did we know that this process had just begun.
Putting a 1911 together shouldn't be that hard, right? That is unless you have never done it, don't have a clear video or schematic, and you can't call tech support because it is the middle of the night, on a weekend, in Texas. Honest to God, we watched that reassembly video about a hundred times. But for the life of us, we could not get the mainspring housing and leaf spring assembled correctly. We really couldn't tell from the video how the leaf spring was supposed to lay, as there is a 90-degree bend at the top of one of the "fingers." So my husband I started guessing . . . above the sear, or below? We tried both.
What we didn't know was that my STI has a special cutaway, which allows me to reassemble my gun without having to slide the mainspring housing with the grip safety in place. I can put the grip safety on after, and then replace the thumb safety. Neat! I just wish the guy in the video had mentioned this little point. We crammed that mainspring up into the housing. It was a disaster, which inadvertently bent the mainspring. After hours of not being able to reassemble my gun, I decided to go to the qualifier (which was now just about 2 hours from beginning) and see if anyone could help me.
Fortunately for me, someone could and did! They showed me how to reassemble my specific gun. I ended up completing the qualifier and did pretty decent (probably because I had been so stressed out all night that I had no adrenaline left). I wish I could say that this were the end of my ordeal, but it wasn't and it got worse.
The following week I showed up to a Thursday night shoot. I drew my gun from the holster to load and make ready. When I racked my gun it fired a round. OMG! WTH? I knew for certain that my finger was nowhere near that trigger. Try and explain that to the group of men glaring at you. The gun was pointed downrange (as it should have been) just in case of such incidents. That unintentional discharge scared the hell out of me. I was most upset by the accusing looks I got because I felt like they didn't believe me when I told them that I didn't fire the gun.
I felt slight redemption when one of the RSOs looked over my gun and confirmed that it was a mechanical problem. This feeling was quickly replaced by the embarrassment I felt at the fact that it was probably my handiwork that bent the mainspring, which caused it to fall off the sear. My "closet" gunsmithing was to blame! Another shooter gave me a spare mainspring, so I test-fired my gun on a separate range. And just when I thought I was beyond this nightmare, I looked down and found my thumb safety broken off. All my manhandling and prying weakened it.
This occurred in January of this year. I couldn't find a competent gunsmith near me to help fit the new thumb safety. So once again, I thought, "I can do this." Do you see where I am going? The only thing I am going to say is when you file off the extra metal to fit a thumb safety, make sure to put the upper receiver on the gun and function test it. Only with the upper receiver on will you find out that the safety is riding up because you filed too much material away.
Sigh . . . Five months later I finally decided it was cheaper and safer to send my gun back to STI. It was the best $80 I spent during this whole process (besides the reduced grip, which rocks). The way I saw it, $80 was about the same price as buying another thumb safety.
I really think knowing your firearms is important. This incident won't prevent me from working on my guns. But, I learned some valuable lessons, as I do every time I screw up something. I think the most important lesson I learned was to know your limitations; otherwise, you had better be prepared for terrible and costly things to happen.
OffBeat is sponsored by Otis Technology.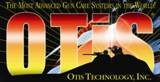 The Conversation