From the Ladies Room … A journey of quips, musings and Tums
Editor's note: We recall the first time we saw Kirstie Pike, CEO of Prois Hunting and Field Apparel, at her debut at SHOT Show. Located out in what we called the circus tent area, under the big top, with a couple of tables and a bunch of super impressive, performance-based camo. We bought it on site. Full price.
Here's Kirstie's account of the bumps along the road, as she learned the ins and outs of the outdoor apparel business. Now, from a warehouse (or is that a wearhouse?) in Gunnison, Colo., she and her staff ship camo to several big-name box stores, as well as manage an online shop that also features social networking that rivals any large company's efforts out there.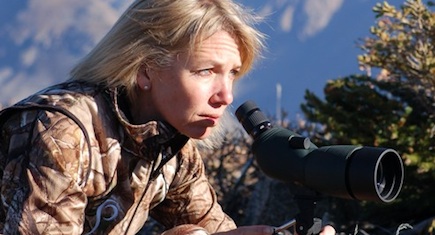 She writes,
I was recently approached to pen an article about the journey (or what we fondly refer to as the 'Death March') that resulted in the birth of Prois. I quickly realized that placing this into 800 words would be tricky given my rather verbose tendencies. (See what I mean?) As Prois has grown into a nationally branded company, the lessons and stories we have learned could fill volumes. As well, many of my quips and musings rank among the "Things We Shouldn't Share With the Outside World Without Legal Counsel Present" category. Other quips and musings rank among the "Things That May Make Your Friends Question Your Sanity" category. Well, with those limitations… it looks like I should be able hit that 800 word limit after all.
Read Kristie's story in the Ladies Room.
About The WON

The Women's Outdoor News, aka The WON, features news, reviews and stories about women who are shooting, hunting, fishing and actively engaging in outdoor adventure. This publication is for women, by women. View all posts by The WON →