Introducing The WON's "resident poet": Dan Small
Strange things can happen when you spend too much time in a tree stand. After a month or more of bowhunting, then rifle season and a couple weekends of muzzleloader season, and a deer hunter is likely to go bonkers.
Especially on sunny days, when shadows play tricks with your eyes; or on dreary, overcast days, when time seems to stand still; or on any day when you see more squirrels, turkeys and other hunters than deer.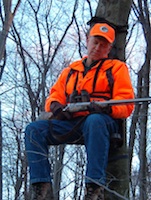 After enough deer-less hours, almost every hunter's mind starts to wander. You might try to recall all the deer you have killed, or guess which direction the next one will come from. Some guys replay last week's football game, or imagine a wife or girlfriend in a seductive pose. (Do gals imagine their favorite studly guy in a similar situation?)
Me, I make up limericks.
Don't ask me why. Maybe I'm nuts, but it passes the time and keeps me alert, as I watch for deer and search for new rhymes.
Barbara asked if I'd like to share some of my limericks as WON's "poet in residence." Let's just say it was an offer I couldn't refuse. So, at her insistence, I'll be posting a poem from time to time, starting with this limerick that sort of explains how or why I come up with some of them. I hope you like them, or at least find them mildly amusing. Here's the first one:
Too Long in a Tree

When you sit way too long in a tree,

Strange things you will hear and you'll see.

Sit through snow and through rain,

It'll mess with your brain,

And you'll start to go crazy – like me!

© 2011 by Dan Small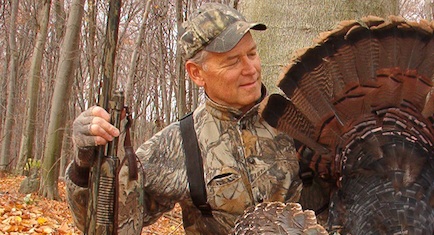 Dan Small is host/producer of MPTV's Outdoor Wisconsin, seen on Public TV stations throughout the Upper Midwest. Dan is also host of Outdoors Radio, heard on 12 broadcast stations in Wisconsin and available on several websites. You can follow his adventures online at www.dansmalloutdoors.com.
About Dan Small

Dan Small is host/producer of MPTV's Outdoor Wisconsin, seen on Public TV stations throughout the Upper Midwest. Dan is also host of Outdoors Radio, heard on 12 broadcast stations in Wisconsin and available on several websites. You can follow his adventures online at www.dansmalloutdoors.com. View all posts by Dan Small →
The Conversation