New partner joins RMEF in support of SAFE Challenge
MISSOULA, Mont.–A new partnership between the Rocky Mountain Elk Foundation and Youth Shooting Sports Alliance is strengthening a national effort to encourage more youth participation in shooting sports, hunting and conservation.
The SAFE Challenge initiative was launched by RMEF in 2011 with a goal of introducing 50,000 young and novice shooters to safe, responsible, enjoyable firearm use and traditions. SAFE is an acronym for Shooting Access For Everyone. RMEF chapters nationwide are now hosting local events to help carry out that goal.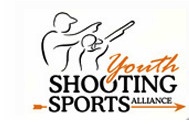 The Youth Shooting Sports Alliance has agreed to support SAFE Challenge events by providing loaner .22 rifles and BB guns as available.
RMEF Chief Operating Officer Rod Triepke said, "We're grateful to the Youth Shooting Sports Alliance and its president, Cyndi Flannigan, for making sure our volunteers have the equipment they need to make SAFE Challenge successful."
Flannigan said, "Our mission is supporting key programs that generate measurable improvements in youth participation in shooting sports, and RMEF's SAFE Challenge certainly looks to be well on its way. Congratulations to RMEF for its work to ensure that America's shooting traditions remain as a lasting heritage."
For more about the Youth Shooting Sports Alliance, visit www.youthshootingsa.com.
SAFE Challenge launched with a generous endowment from Larry and Brenda Potterfield.
About the Rocky Mountain Elk Foundation:
Snowy peaks, dark timber basins and grassy meadows. Elk country. RMEF is leading a habitat conservation initiative that has protected or enhanced more than 6 million acres–an area larger than Yellowstone, Grand Canyon, Glacier, Yosemite, Rocky Mountain and Great Smoky Mountains national parks combined–for elk, other wildlife and hunters. RMEF is a strong voice for America's hunting heritage, access, wildlife management and policy issues. RMEF members, partners and volunteers, working together as Team Elk, are making a difference for elk country. Join us at www.rmef.org or 800-CALL ELK.
About The WON

The Women's Outdoor News, aka The WON, features news, reviews and stories about women who are shooting, hunting, fishing and actively engaging in outdoor adventure. This publication is for women, by women. View all posts by The WON →