Casting for Recovery Bidding for Good
CFR's Spring Online Auction 2012 opens for bidding on Tuesday, April 24, 2012 at 8 a.m. EDT.
As we begin our 17th retreat season, Casting for Recovery is auctioning off a number of unique, fun, valuable, and high-quality items to raise funds for our renowned national program that offers healing opportunities, support, and education to women around the U.S. who have received a breast cancer diagnosis. Our program combines the therapeutic sport of fly fishing, counseling, and medical information that provide tools for improved quality of life. It is provided at no cost to participants!
WE NEED YOUR HELP to make our program available to more women.
We need your support! Our online auctions are an exciting and fun way for you to help us fulfill our national mission to serve breast cancer survivors, and at the same time have a chance to win cool items!
In this Spring auction, we are proud to feature awesome, high-quality items in our catalog, thanks to many generous and creative donors around the country who have made a big effort to get behind CFR's fundraising efforts. On behalf of the women we serve, we thank you ALL: donors and bidders! Visit the website to see the auction and participate!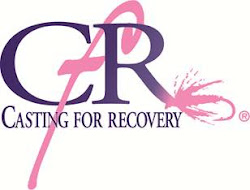 About The WON

The Women's Outdoor News, aka The WON, features news, reviews and stories about women who are shooting, hunting, fishing and actively engaging in outdoor adventure. This publication is for women, by women. View all posts by The WON →