Ladies Only Pistol Instructor Course to be offered at NRA Annual Meeting
Women's Programs Department is hosting training for women to become NRA Certified Pistol Instructors during the2012 NRA Annual Meetings & Exhibits in St. Louis, Missouri from April 13-15, 2012 at the America's Center.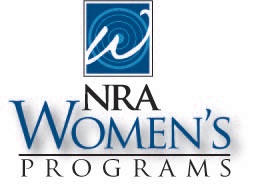 This is an excellent opportunity to become part of the Female Pistol Instructor cadre and help train the thousands of women who are learning to shoot every year. With more women turning to the NRA annually for firearms training, female instructors play a crucial role in introducing them to the shooting sports.
"The NRA Women On Target® Instructional Shooting Clinic Program is incredibly successful and reached nearly 10,000 new women shooters in 2011," said Diane Danielson, Women On Target® Program Coordinator. "We are fully committed to training more women instructors, not only helping meet the demand for NRA Certified Instructors, but showing women additional opportunities for developing and sharing their skills."
The 17-hour training is conducted over three days. Range pre-qualification will be held Friday, April 13th from 8:00 a.m. to noon at the Ultimate Defense Firing Range and Training Center in St. Peters, Missouri, followed by the classroom portion of the course at the America's Center in St. Louis from 1:00 p.m. to 5:00 p.m. Classroom training will continue at the America's Center on Saturday, April 14th from 8:00 a.m. to 5:00 p.m. On Sunday, April 15th, the course will return to the Ultimate Defense Firing Range and Training Center for the range practical exercises and course completion from 9:00 a.m. to 3:00 p.m.
The cost of the course is $300 and includes course materials, use of firearms, range equipment and a one-year instructor certification fee. Space is limited and the deadline to register for the course is Friday April 2, 2012.
More information about the NRA Women's Pistol Instructor Course and registration materials are available online. Please contact Diane Danielson at 703-267-1398 or femaleinstructors@nrahq.org for any questions. For additional information on the 2012 NRA Annual Meetings & Exhibits, please visit www.nraam.org.
About The WON

The Women's Outdoor News, aka The WON, features news, reviews and stories about women who are shooting, hunting, fishing and actively engaging in outdoor adventure. This publication is for women, by women. View all posts by The WON →