Babbs in the Woods: What really happened (at the GGG)
One melted marshmallow can bring back so many memories.
I walked by the old stone grill and noticed a jumbo marshmallow lying there, partially melted and covered in soot and ashes. I thought about the night it got left there – almost 10 days ago now.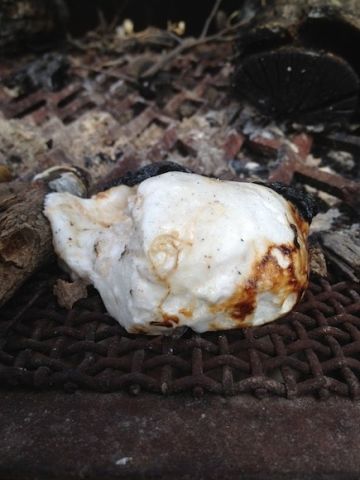 It actually started as a Tweet.
In May, some women gun bloggers started Twitter talk about how they wanted to get together and shoot and talk social networking business stuff. One thing led to another; I was invited; and we all congregated here in southwest Missouri. Of course, since we're in my home territory, it was only natural to have Dr. Bomb, aka hubby extraordinaire, along. He offered to teach us to blow some stuff up. Who can resist a man with that type of offer? And he also said he'd stay out of our way the rest of the time. Doubly good. Oh, and he offered to let us shoot his .50! That's three ways he's in on the deal.
We all wished we could have opened the event to anyone who is now blogging about guns and is female, but the venue would only sleep 10. To that end, we squeezed in 11, because Marti brought her cot and slept in the den.
Before we go into details, here are …
The players
Beth Cowgill — Sass, Brass & Bullets – who makes a mean breakfast casserole.
Marti Davis — Women's Outdoor News, Marti Davis Afield — who taught some people how to use a squirrel call, but not really very well.
Destinee – from FateofDestinee – who brought 16, no 15 guns to the event.
Lacey Duffy – who works for Ackerman McQueen on the NRA Women's Network account and who can speak Cajun, we think.
Natalie Foster — Girls Guide to Guns — who enjoys kicking back and relaxing in a cart at Walmart.
Julie Golob – Capt. of Team Smith & Wesson and captain of her own blog — who ran a tight range during all shooting events and in her spare time, videoed the shenanigans off the range.
Gabby M – Armed Candy – who is a real prankster and also brought the coffee, the good stuff from Second Amendment.
Gracie McKee – Packing Pretty – who dressed in pink, brought her pink gun and turned over an insect so it could continue on its way merrily.
Shelley Rae – Western Shooting Journal – who went on her first hunting trip at the getaway and borrowed a vintage tick-suit top from the early 1990s.
Anette Wachter – 30 Cal Gal and competitive long-range rifle shooter – who whipped up not only fabulous meal fare, but also strung together some bling blank bullet casing jewelry from her line of AW Collections in the kitchen.
And just what did we do?
We shot thousands of rounds of ammo – thanks to Ammunition Depot, NRA Women's Network and Winchester.
We ate gourmet meals created with venison, chicken, arugula, pine nuts, melon, pasta, etc. – under the supervision and acumen of Chef Anette Wachter, a self-proclaimed (and rightly so) foodie from Seattle.
We shot more rounds downrange, including a Serbu 50 cal.
We talked about blogging, about tweeting, about all types of social networks.
We talked about establishing a code of ethics for women gun bloggers and arranging for monthly forums hosted by one of us and supported by all.
We concocted a new recipe for S'Mores ala Bacon. So good.
We made a few videos. In fact, you may watch one here: http://www.youtube.com/watch?v=gVm1_U_oU0Q&feature=youtu.be
Some of us squirrel hunted.
Some of us coyote hunted.
One of us sat in a cart on a pile of pillows in the local Walmart and waved a wand at shocked passersby.
One of us asked for broasted chicken at a Sonic Drive-In and riled up the kitchen staff so much, they sent "Billy" out to see what exactly it was we wanted.
We played a few pranks.
We blew some stuff up.
We drank some wine.
We slept very little and spent as much time possible getting to know each other so that we could all work together in the future.
We think you're going to benefit and … we also think you'll like what you see.
And hopefully, we'll all meet again – with some of you included – next year some place.
You'll see plenty more about the weekend as we keep remembering highlights, moments, phrases and yes, marshmallows. So check out the bloggers and read what they have to say about our experience, too.
And now, here are our beloved sponsors: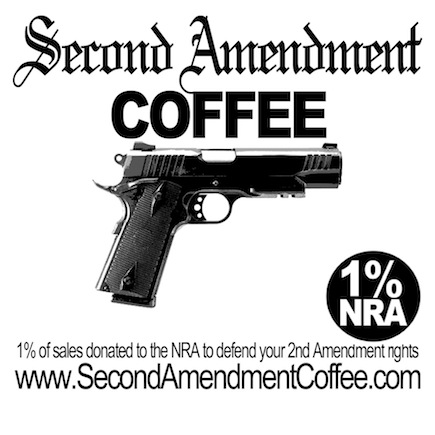 About Barbara Baird

Publisher/Editor Barbara Baird is a freelance writer in hunting, shooting and outdoor markets. Her bylines are found at several top hunting and shooting publications. She also is a travel writer, and you can follow her at https://www.ozarkian.com. View all posts by Barbara Baird →
The Conversation