Sara Ahrens' OffBeat: How a pheasant hunt teaches children about veterans
I have never participated in any "veterans' events," even though I served 11 years of combined service in the US Army and US Army Reserves. I served from 1992-2003, and I would consider my time of service to be pretty peaceful. I'm a veteran who was willing to and volunteered for temporary duty assignments to areas with conflict (not only for the excitement, but also for the danger pay and temporary duty pay, which was enticing). I was not selected for these assignments, so I'm not sure I feel like a veteran in the truest sense of the word. I will say that I spent some lonely holidays away from family and got a second job because my pay was poor. I was always ready to do whatever was asked or told.
Teaching Freedom
So, what do freedom, veterans, children, pheasants all have in common? They were all part of a memorable day at Rock Hollow Hunt Club in Freeport, Ill., last weekend. Honored American Veterans Afield (HAVA) and United Sportsman Youth Foundation (USYF), along with Rock Hollow Hunt Club sponsored the event, which was a European Pheasant Shoot. I was fortunate enough to get a last minute invite and was able to take my son on his first pheasant shoot. The idea behind the event is for veterans to teach children about the meaning of freedom, and have fun at the same time. I think given this particular time in America's history, it is good to remind oneself of how quickly our way of life could, and may change.
Appreciating Freedom
So what does freedom mean to me, and how would I explain that to a child? I think the best way I can explain freedom, is to reference my Army service, which is the exact opposite of freedom if you think about it. Ironically, those who protect our freedoms are the ones who are most deprived of it. I'm not complaining, I knew what I signed up for and I would do it again today. I have a deep appreciation for the experiences I gained in the Army.
I certainly learned more about myself during those years than any other years in my life. The Army made me realize what it feels like to be really tired, really hungry, really hot, really cold, really broke (financially) and really lonely. Weird as it sounds, I miss those days – often. Even though it all sounds bad, it really isn't. Being a soldier made me feel really proud (of myself), really strong, really structured and really confidant. It may be hard to believe, but I miss being deprived of human contact, the comforts of everyday life, and the freedom to do what I want … at least once in a while.
Why anyone would miss deprivation?
During those days when I couldn't shower for weeks, or shave my legs, or eat a good (or even hot) meal, or talk with my family on the phone, I found that I had a genuine appreciation for my personal freedoms once they were restored. I was never "broken' in the Army"; those moments made me mentally strong.
This past weekend reminded me of those times when I was deprived of my freedoms and I thought to myself, "Imagine if our personal freedoms were stripped tomorrow, would we (as a country) be broken or stronger?"
If I'm going to be honest, I think we would be broken. Too many of us take freedom for granted and have never considered that our freedom could be in jeopardy. We have an expectation of continued freedom and if we ever lose it, this expectation will only make its absence unbearable.
This veterans' event was thought provoking, to say the least. Unable to find a way to appropriately communicate my dark thoughts regarding the fragile state of our freedom to small children, I opted to keep my thoughts to myself. Whether or not it was the intent of those organizing this event, I spent some time considering how vulnerable our freedoms are today. I have always felt that our military is the most poorly treated segment of our society. I think it is sad that our soldiers and their families are rarely treated like heroes – especially given the hardships and sacrifices they endure. Fortunately there are some organizations like HAVA and USYF who understand and appreciate their service.
I enjoyed the day with my son, the other children, and the other veterans. It appeared that everyone had a fantastic time and I made some new friends. Of everyone, I think my son may have had the best time. He out shot me (by a lot) on the clay pigeons (ummm, awkward) and got his first pheasant. Way to go Mikey, I am proud of you!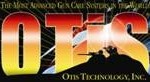 Sara Ahrens' Offbeat is sponsored by Otis Technology.