Babbs in the Woods: Elderly woman moose hunter, airport security, leopard pony boots and Ellen's jewelry
Once in a while, we need to look back and see what happened while we were busy with the present and trying to avoid the future, or planning for it – whatever your mode was recently.
Memorable news items in September
Or … Four things I noticed last week
My favorite post of the week: "Feisty 95-year-old woman kills moose with a single shot while hunting in Newfoundland." My favorite quote? When asked if she was going to go hunting again next year, the elderly hunter said probably not, because, "I'm getting too old." It's a great story, about a woman who won a lottery and went a'hunting for the only time in her life for a moose, and took her family and they all got to see granny get her moose.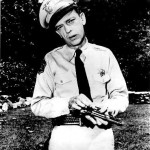 The most stupid thing I read about: A female flight attendant forgot her Smith & Wesson Airweight revolver in her purse last week and TSA found it in her carry-on bag in Philadelphia. So they called the police, who showed up and attempted to put the "safety" on the gun, and wound up discharging a round into a nearby TSA break room. Am I incensed? Absolutely and you can read why over at my blog at Realtree.com.
Outdoorsy item: Very strange shoes, but we like. OK, so now that I splurged on an Amazon Prime membership, I was surfing looking for a pair of Sperry Topsiders, with an animal print theme. Look what I found! Should I order them? Ride that Sperry Top-Sider Women's Hiker Fish Boot in leopard pony for only $109 with two-day delivery and free shipping.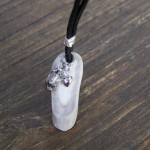 Funky jewelry look: Did you see the give-away we ran last week about Ellen Benitz, formerly of the National Wild Turkey Federation and now CEO of Ellen Benitz and proprietor of Sweethearts of the Forest? She's into making jewelry and we gave away a choice of pheasant earrings, deer antler pendant or cool survival bracelet with deer antler clasp.
One of our readers, an avid outdoorswoman named Alyssa, won and chose the deer antler pendant and then, she wrote to us: "WOOHOO! Awesome! Thank you thank you! I'm so lucky to have been drawn to win a pendant….but I also plan on ordering some extra items. I must have a camo survival bracelet… and I just have to have that multi-feather pheasant bracelet! Thanks Swetthearts of the Forest!

"Be sure you visit their FB page, like them and visit their cool shop: www.etsy.com/shop/sweetheartsofthe4est."
And thank you, Alyssa. We're all in this together, aren't we? Networking, supporting, sharing stories, building each other up.
Thanks for reading The WON. We have some exciting stuff in the works this fall, and I figured if I checked in a little more often, particularly about news and gear, we could talk a little more.
About Barbara Baird

Publisher/Editor Barbara Baird is a freelance writer in hunting, shooting and outdoor markets. Her bylines are found at several top hunting and shooting publications. She also is a travel writer, and you can follow her at https://www.ozarkian.com. View all posts by Barbara Baird →
The Conversation