Otis Technology CEO Doreen Garrett receives SUNY ESF award
Syracuse, NY: The President and CEO of Otis Technology, Doreen Garrett, was honored in receiving the 2012 Feinstone Environmental Award from the SUNY College of Environmental Science and Forestry on October 25. Ms. Garrett shares the award with her husband, Mr. Jody Garrett. The Feinstone Award was established by historian, author, and 1915 ESF graduate Sol Feinstone to reward people and organizations that "do voluntarily the things that need to be done for the good of all", according to a release from SUNY-ESF.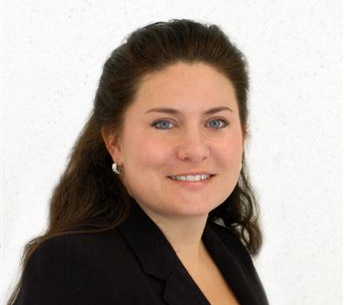 The Garretts own Lucky Star Ranch in Chaumont, NY, a 2,000 acre preserve which in 2011 was the site of a "bioblitz" in which ESF scientists and students inventoried plant, animal, and fungus species. The preserve "has become a gateway for the Garretts to share their passion through affiliations such as the National Rifle Association, Quality Deer Management Association, Wounded Warrior Project and various other community organizations," the SUNY-ESF release states.
"It is inspiring to see the passion that the Garretts have for environmental conservation both in their professional and personal lives. They are true advocates of preserving the heritage of outdoor recreation for future generations," states Len Nelson, Otis Technology's vice president of sales & marketing.
Doreen Garrett founded Otis Technology in 1985. The company now operates a state-of-the art facility in Lyons Falls, NY manufacturing gun maintenance equipment supplying the US military as well as law enforcement officers, hunters, and shooters worldwide.

Otis Technology is known for manufacturing the most advanced gun cleaning systems available. The superior Breech-to-Muzzle® design combined with unmatched quality has positioned Otis as the gun care system of choice with the US Military. Otis Technology is SMART GUN CARE.
About The WON

The Women's Outdoor News, aka The WON, features news, reviews and stories about women who are shooting, hunting, fishing and actively engaging in outdoor adventure. This publication is for women, by women. View all posts by The WON →