Rep. Amanda Reeve to receive Advocate of the Year Award from Arizona Game and Fish
The Arizona Game and Fish Commission selected Arizona State Representative Amanda Reeve as the Advocate of the Year. The Commission Awards recognize individuals and organizations that have made significant contributions to the welfare of Arizona's wildlife and the mission of the Arizona Game and Fish Department.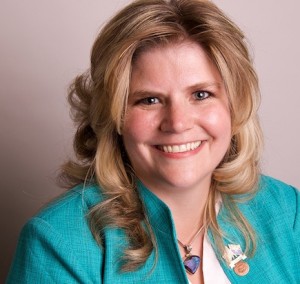 Since her election in 2010 as a state representative, Reeve has helped streamline regulations and promote responsible management of natural resources and wildlife. She served on the Rotenone Advisory Committee, helping to create recommendations identifying areas for improvement and recommending the development of a Game and Fish departmental policy that follows EPA-endorsed procedures for pesticide applications and use of rotenone. An effective leader, Reeve helped balance the recovery of listed fish species while complying with federal standards to continue the stocking of sports fish statewide.
Reeve and other 2012 award winners will be formally recognized at the annual Commission Awards Banquet in January. More information on the award winners and the banquet will be posted soon at www.azgfd.gov/inside_azgfd/commission_awards.shtml.
About The WON

The Women's Outdoor News, aka The WON, features news, reviews and stories about women who are shooting, hunting, fishing and actively engaging in outdoor adventure. This publication is for women, by women. View all posts by The WON →