Wisconsin Becoming An Outdoors-Woman Workshops Open — include 'Gone to the Dogs' and 'BOW in the Snow'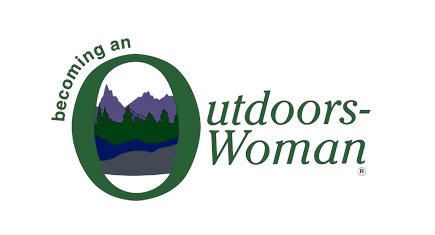 Wisconsin BOW is now accepting registrations for two wonderful winter workshops: Gone to the Dogs and Winter BOW (aka BOW in the Snow!).
Our annual "Dogs" workshop welcomes a small group of participants for hands-on interaction with sled dogs at Two Moons kennel near Park Falls. Eight lucky women will spend the weekend dog sledding, skijoring, cross-country skiing, and snowshoeing near the Turtle Flambeau Flowage.
The 16th Annual Winter BOW has been generating a lot of buzz. There are 25 unique classes to choose from including Winter Ecology, Snowshoeing, Ice Fishing, Archery, Dog Sledding, Survival and more. There is an optional spa package add-on that includes yoga, massage, aroma therapy, hand and feet paraffin dip, gourmet hors d'oeuvres, and beverages. An evening program on Falconry featuring live birds is sure to be a highlight. Be sure to check out the menu that can be found through the link below. We serve delicious, homemade, healthy meals. This isn't Girl Scout camp vittles! Registration is limited to 75 participants so sign up soon.
See complete registration and descriptions for both these programs.
Our winter workshops draw participants from all across the U.S. (and sometimes beyond). We offer free shuttle service to and from the airport for our out-of-state friends. Join us in the snowy winter Northwoods for a weekend adventure.
See you when the snow flies –
Peggy Farrell
Director
Int'l/WI Becoming an Outdoors-Woman
College of Natural Resources
800 Reserve St.
Stevens Point, WI 54481
715/346-4681
About The WON

The Women's Outdoor News, aka The WON, features news, reviews and stories about women who are shooting, hunting, fishing and actively engaging in outdoor adventure. This publication is for women, by women. View all posts by The WON →