North Carolina Wildlife Resources Commission offers Becoming an Outdoors-Woman gift certificate for May workshop
RALEIGH, N.C.- A great gift idea for women on your shopping list, especially for the outdoors enthusiast, is a Becoming an Outdoors-Woman gift certificate from the N.C. Wildlife Resources Commission.
The recipient will enjoy a weekend workshop, which will be held at YMCA Camp Harrison Herring Ridge in Wilkes County, May 3-5. Order your gift certificate online or by phone 1-866-945-3746. Cost is $225 per person and includes a choice of four outdoor skill sessions, all program materials and use of equipment, plus meals and lodging. Activities include expert instruction in fishing, trapping and target shooting, as well as outdoor cooking and nature photography.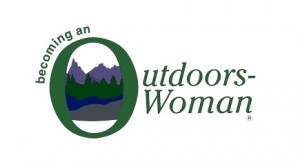 "This is a fun weekend and a no-pressure learning environment," BB Gillen said. "A gift certificate is ideal for any woman wanting to explore nature, learn some outdoor skills and have a weekend designed for her."
Becoming an Outdoors-Woman is an international program for women, 18 and older, to learn outdoor skills through hands-on experiences in a variety of outdoor instructional activities, such as archery, paddling, wildlife photography, outdoor cooking, tracking and map-and-compass orienteering. In North Carolina, the program is administered by the Wildlife Commission.
For more information, contact Gillen at 919-218-3638 or bb.gillen@ncwildlife.org. Purchase online at www.ncwildstore.com.
About the N.C. Wildlife Resources Commission
Since 1947, the N.C. Wildlife Resources Commission has been dedicated to the conservation and sustainability of the state's fish and wildlife resources through research, scientific management, wise use, and public input. The Commission is the state regulatory agency responsible for the enforcement of fishing, hunting, trapping and boating laws and provides programs and opportunities for wildlife-related educational, recreational and sporting activities. To learn more, visit www.ncwildlife.org.
Get N.C. Wildlife Update – news including season dates, bag limits, legislative updates and more – delivered free to your Inbox from the N.C. Wildlife Resources Commission. Go to www.ncwildlife.org/enews.
Contact:
BB Gillen
Outdoors Skills Coordinator
919-218-3638
bb.gillen@ncwildlife.org
About The WON

The Women's Outdoor News, aka The WON, features news, reviews and stories about women who are shooting, hunting, fishing and actively engaging in outdoor adventure. This publication is for women, by women. View all posts by The WON →