Bang Bang Boutique's Valentines' Gift Guide
If you are looking for a great gift for your sharp-shooting sweetie, look no further than Bang Bang Boutique! We have the firearm accessories that will make her swoon this Valentine's Day!
If you can't stop staring into her beautiful eyes – might we suggest a pair of Wiley-X sunglasses.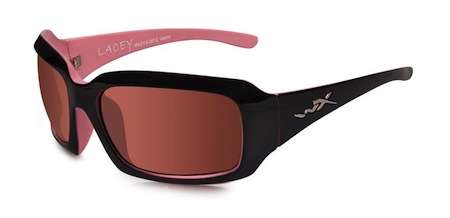 These are sure to become her favorite pair of sunglasses and her go-to pair of shooting glasses. The Italian design Lacey is a popular choice with coral pink lens and cotton candy frames. Like all Wiley-X products, these glasses exceed ANSI Z87.1-2003 High Velocity standards. Also included is a leash cord, a zippered case and a cleaning cloth.
For the gun packing girly, check out our new line of holsters from Pretty Dangerous.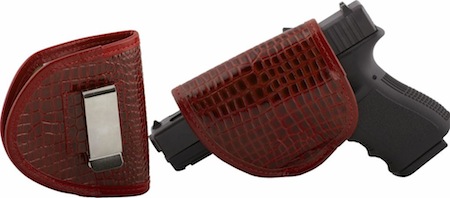 Made in the USA, these holsters are made of the finest leathers available in come in fashion-forward color combinations. These holsters are versatile – designed to carry in your purse, on your hip or the small of your back. Designed for maximum in purse safety and accessibility, these holsters keep the trigger safe at all times. Your gift is guaranteed to be a red hot success, especially if you choose the Red Croc Holster.
For the fearless fashionista, the long awaited Cody Deluxe Range Bag is now available!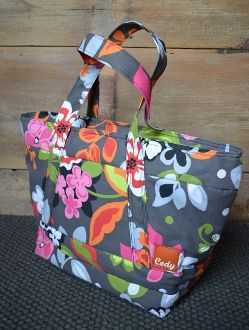 Available in five delicious patterns, don't be fooled into thinking these bags are just eye-candy. They pack features that will even make boyfriends and husbands envious! The bag boasts two roomy pockets that fit a full-size Cody Pistol Clutch (sold separately, but also an excellent gift choice!) and four magazines. The small accessory pockets on either end hold eye protection, cell phone, lip gloss and keys. Instead of flowers, why not get her the floral Cody deluxe range bag?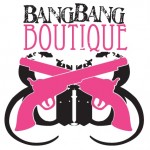 We are giving WON readers an early Valentine! Purchase a gift for yourself or your honey and get 10 percent off with coupon code LOVEWON.
About The WON

The Women's Outdoor News, aka The WON, features news, reviews and stories about women who are shooting, hunting, fishing and actively engaging in outdoor adventure. This publication is for women, by women. View all posts by The WON →