Firearms and Fashion Show Aims to Empower Women
CHICAGO – Feb. 8, 2013 – Marilyn Smolenski, of Nickel and Lace, a female concealed carry holster designer, and Karen Bartuch, of AlphaGirls, a company that provides tactical and "self-offense" training services and gear, have combined efforts to host the Firearms and Fashion Show. The goal of the show is to empower women with personal safety skills and options and encourage them to be proactive about their own self-protection. In order to reach even more women, including those that do not have experience with firearms, combatives, tactics, etc., Smolenski and Bartuch decided to combine those sometimes sensitive topics with a more traditional topic – fashion.

"By incorporating fashion, we hope to reach a broader audience of women", says Karen Bartuch, CEO, AlphaGirls, who has traditionally operated within law enforcement via her charity, Women's Tactical Association, but is now expanding to provide training and gear to all women. "Now more than ever, women need to be responsible for their own safety and protecting themselves and their families", says Bartuch.
Attendees will have an opportunity to meet jewelry and clothing designers such as BEX nyc, Sarah Church and RFD by Rachel Frank as well as other self-offense trainers, well-known handgun trainers, tactical trainers, tactical gear providers and firearms manufacturers. Many vendors will have products for sale including Nickel and Lace's shapewear holster and AlphaGirls concealed carry messenger bag – both which will debut at the show.
"Traditionally there have not been that many options for women as far as concealed carry, which is why I created the Original Nickel and Lace Holster; it can be worn under any type of clothing" says Marilyn Smolenski, founder of Nickel and Lace. "I am also excited that our show will offer something for everyone, both men and women, and ultimately encourage folks to take up shooting."
Special guests include Natalie Foster from Girls Guide to Guns, representatives from the NRA Women's Network and Top Shot Season 3 competitor Sara Ahrens. Numerous prizes will be raffled as well as a 50/50 raffle. Proceeds from the 50/50 raffle will go to I Am Never Quit; a charity dedicated to active duty military, wounded veterans and/or their immediate families.
The event is being held on March 2nd, 2013, doors open at 6:30pm at HEAT-Armor factory, 4400 W 45th, Chicago, IL 60632
Tickets are $40 online at or $45 at the door – hors d'ouevres, drinks and runway show included
Full Vendor List:
Nickel and Lace, AlphaGirls, HEAT-Armor, Dark Angel Medical, F.O.G. Holsters, Laughing Tulips, Sarah Church, BEX nyc, RFD by Rachel Frank, Krav Academy, Indy Pistol, Armed in Stilettos, Devil Dog Arms, 5.11 Tactical, DMZ Tactical, ITW Nexus, On Target Radio, Safer USA, Spoil Me Salon and Spa, Rocky Mount Tactical Outfitters, Horan Knives, RAS Communications, and Liberty Elite Services.
About Nickel and Lace
Nickel and Lace holsters provide all the benefits of your favorite bodywear with a built in holster for subcompact handguns. It is Shapewear meets protection! For those ladies who do not conceal carry a weapon, this holster can hold your cell phone or ID and credit cards within a small wallet insert. Multifunctional, sweat wicking, and allows a lady to chose a holster for her wardrobe, rather than dressing for a bulky holster. Or choose to simply wear it as your new favorite shapewear. Any type of bra and most tops can be worn with this open bust camisole foundation. www.nickelandlace.com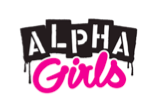 About AlphaGirls
AlphaGirls are soccer moms, athletes, police officers, business women…and YOU! AlphaGirls, LLC is about empowering women, of all ages, through skill – both physical and mental. All "bad guys" are looking for victims and AlphaGirls are NEVER VICTIMS. AlphaGirls training will bring out the "alpha" trait in you thereby positively impacting all aspects of your life.
Media Contacts:
Marilyn Smolenski
Owner, Nickel and Lace support@nickelandlace.com 312-445-0632
Karen Bartuch
CEO, AlphaGirls karen@alphagirlpower.com 773-294-5944
About The WON

The Women's Outdoor News, aka The WON, features news, reviews and stories about women who are shooting, hunting, fishing and actively engaging in outdoor adventure. This publication is for women, by women. View all posts by The WON →
The Conversation