Sara Ahrens' OffBeat: Sturgeon spearing? Sign me up!
Thanks to a business opportunity for my good friend Britney Starr, of Starr and Bodill African Safaris, she offered me the chance to take her place next week for the opening weekend of sturgeon spearing with the Women on Winnebago in Fond Du Lac, Wis. Being from Wisconsin, I'm surprised I had never heard of this annual activity on Lake Winnebago.
I imagine the Sturgeon Stampede Festival with ice kiting event, windsurfers and the ice sailing will be a good time. And even though I am not a very good fisherman, I look forward to ice fishing, too. When Britney asked if I wanted to take her place, all she had to say was "sturgeon spearing, " and I was sold. Don't tell Britney this, but I said yes even before I officially had the time off my regular job worked out (I was pretty sure I could work it out). In the end, I took a couple of personal days (which is a big deal for me) just so that I would have the opportunity to see what in the world spearing sturgeon was all about.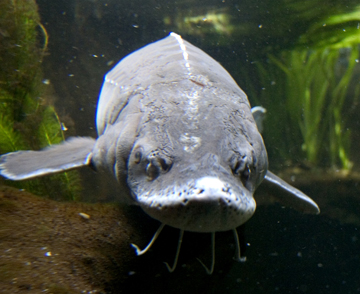 Sadly, I missed the deadline for the sturgeon tag through Wisconsin's DNR, which was October 31. This year I won't be utilizing any of my spear-throwing skills I developed in preparation for Top Shot, but I fully intend on watching and learning and hopefully next year I'll get my chance at tagging one of these prehistoric monster fish. Incidentally, I had no idea the spear used in this event actually looks more like a pitchfork than a spear; nevertheless, I am intrigued by the idea of "hunting" sturgeon. Don't ask me why, but it arouses my interest.
I'm looking forward to attending this weekend in Fond Du Lac. Though I haven't been to Fond Du Lac in decades, I remember it to be a beautiful area, in the summer and fall. I wonder if it is as appealing in the winter months? Hopefully it's as beautiful as it is sure to be cold.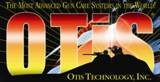 OffBeat is brought to you by Otis Technology.
The Conversation