Wanna win WON? How about Christine Cunningham's book, 'Women Hunting Alaska'
Ever wonder what it's like to live and hunt in Alaska? Want to live vicariously through Alaskan hunters? Meet Christine Cunningham and follow the adventures of true stories of Alaska's women hunters in her newly published book "Women Hunting Alaska." They will share their advenutures and their philosophies. The women vary from 20-year-old Molly Copple, with limited hunting experience—but unlimited desire, to 84-year-old Ethel Leedy, who has taken all 29 species of North American big game.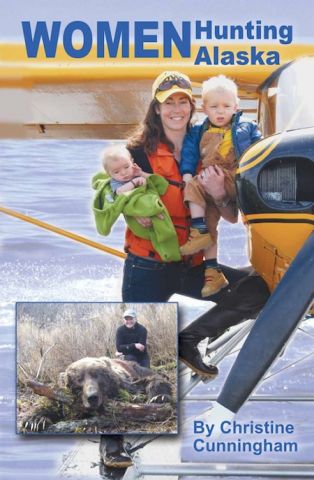 You may order a copy here, for $19.95. Or wanna win WON — an autographed copy by the author? Just let us know why you would like to visit Alaska and we'll enter you in our drawing on Friday, Feb. 8.
So, why would you like to visit Alaska?
If you are from Alaska, tell us where you'd like to visit next in the lower 48!
See, we've got all of you covered.
About The WON

The Women's Outdoor News, aka The WON, features news, reviews and stories about women who are shooting, hunting, fishing and actively engaging in outdoor adventure. This publication is for women, by women. View all posts by The WON →
The Conversation