Gun Goddess offers online list of 'women-only' firearms training
Athena Means, proprietor of Gun Goddess, wants women to wear products from her carefully chosen lineup to ranges while they are either learning to shoot or honing their firearms' skills. To that end, she created an interactive webpage that features a map of locations where women-only firearms training is taught in this country. Just click on your state to find resources closest to you. If your state does not have a link, it means Athena has not received information pertaining to classes of this nature in that area. If you want her to include a course in your neck of the woods, let her know.

Links are posted for the following states: Arizona, California, Colorado, Connecticut, Florida, Georgia, Idaho, Indiana, Iowa, Kentucky, Louisiana, Massachusetts, Michigan, Nebraska, Nevada, New Jersey, North Carolina, Ohio, Oklahoma, Oregon, Pennsylvania, Rhode Island, Tennessee, Texas, Utah, Virginia, Washington, Wisconsin.
Visit Gun Goddess's women's-only firearms instruction listing.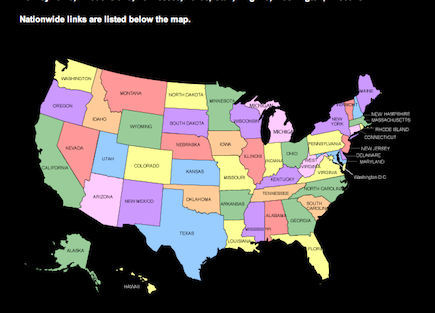 About Barbara Baird

Publisher/Editor Barbara Baird is a freelance writer in hunting, shooting and outdoor markets. Her bylines are found at several top hunting and shooting publications. She also is a travel writer, and you can follow her at https://www.ozarkian.com. View all posts by Barbara Baird →