Morgan wins the bling bling Girls with Guns' tank and modified trucker hat
Morgan Baseley is the winner of the Girls with Guns Giveaway!
It's time for another Girls with Guns' Wanna Win WON giveaway … so bling goes the Girls with Guns' tank top when you remove your jacket or hoodie this fall in a crowded room. Make your lifestyle statement loud and clear with this racer-back-styled, long tank top in black or pink, complete with a shelf bra. The sequined front states "Girls with Guns," and leaves the rest of the story up to interpretation.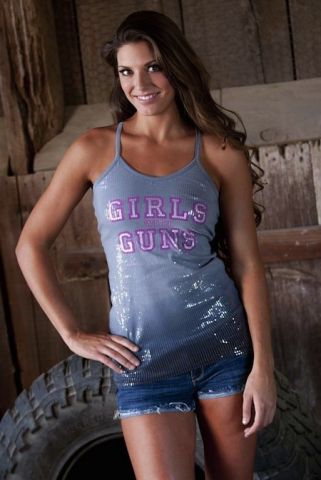 And if that's not enough, pop the black-and-pink modified trucker hat (a hybrid, according to the GWG ladies, between a full-out trucker and a baseball cap) that also features Girls with Guns. Wear them together for a double whammy.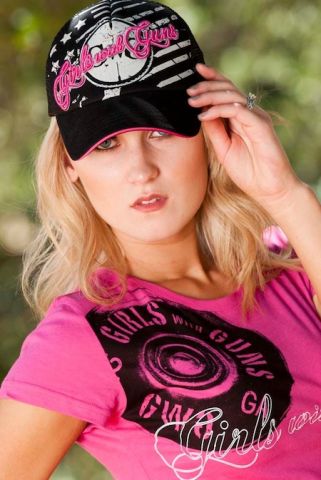 If you'd like to enter the contest, please tell us where you'd wear this top or combo this fall. Contest ends Sat., Sept. 7, at midnight, CDT.
The tank retails at $34.99 and the hat sells for $19.99. Winner gets to choose the tank in either black or pink. For more information on the stellar lineup of women's apparel, visit Girls with Guns Clothing. You may also visit Girls with Guns at their Facebook page.
About The WON

The Women's Outdoor News, aka The WON, features news, reviews and stories about women who are shooting, hunting, fishing and actively engaging in outdoor adventure. This publication is for women, by women. View all posts by The WON →
The Conversation