Angie Grimsley wins WON! — Girls with Guns' hoodie and ear-flap beanie
Baby, it's not cold outside yet, but we know it's going to be and you'll want to be ready with your lifestyle-statement apparel from Girls with Guns Clothing. This month's giveaway from Jen and Norissa at GWG includes a fur hoodie and ear flap beanie.
The black fur hoodie comes in sizes XS to 2X and is made of 60 percent cotton and 40 percent polyester fleece shell, and lined in Sherpa. The soft faux fur trim makes this one eco-friendly, yet with the GWG on front and back, you will be telling the world that you are pro 2A. Retail: $69.99 (on sale)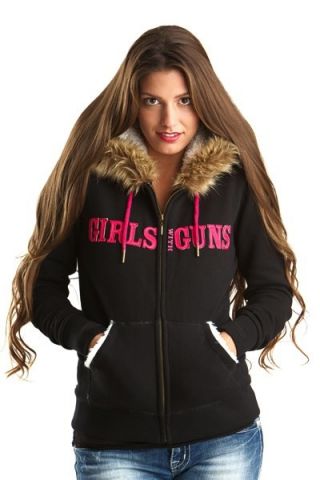 The GWG women added a fun earflap beanie to the mix, with matching faux fur, in pink and black. Retail: $29.99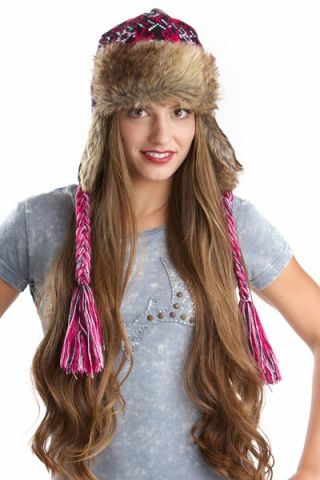 Wanna win WON? Imagine it's cold outside and you're headed out the door. You grab your new GWG combo that you won. Where are you going?
Deadline is Fri., Oct. 4 and we'll announce it first in our newsletter. What? You don't get our newsletter? Well, just take a peek over there on the right (scroll up a ways) and look for the orange sign up box, and after you let us know where to send it, you'll get our weekly round-up of news, reviews and stories you don't want to lose. The newsletter appears on Sat. mornings, just about the time when you want that second cup of coffee or tea.
About The WON

The Women's Outdoor News, aka The WON, features news, reviews and stories about women who are shooting, hunting, fishing and actively engaging in outdoor adventure. This publication is for women, by women. View all posts by The WON →
The Conversation