5 Reasons Julie G. Prefers this Meat Grinder
Processing and cooking venison has been an evolution for me. As a child, I can remember my family cutting, grinding and cubing all our meat every hunting season. I helped with the wrapping station, sealing our freezer paper packages with masking tape and scribbling the contents on them with a stinky magic marker. I remember the whole process seemed to take an eternity, especially when I would much rather be playing.
Many years later as an adult hunter, the experience remained etched in my mind as unpleasant. Why bother with all that when there was a perfectly good meat processor right in town who did an amazing job? But as my passion for cooking developed, suddenly I found that I wanted to be a part of the entire process. I went from gutting an animal, dragging it back to the truck and dropping it off at the processor, to taking the meat off in the field immediately after the animal expired. I cut my own steaks, stew meat and stir-fry. Whatever didn't make it into the vacuum sealer ended up at the butcher for ground meat and sausage. Too much time watching my parents struggle with a grinder had convinced me that some things should be left to professionals.
But then I began to wonder about that too? Was I just being lazy? Could making my own sausage be worth it?
Oh, yes. Enter the Weston #8 Commercial Grade Electric Meat Grinder.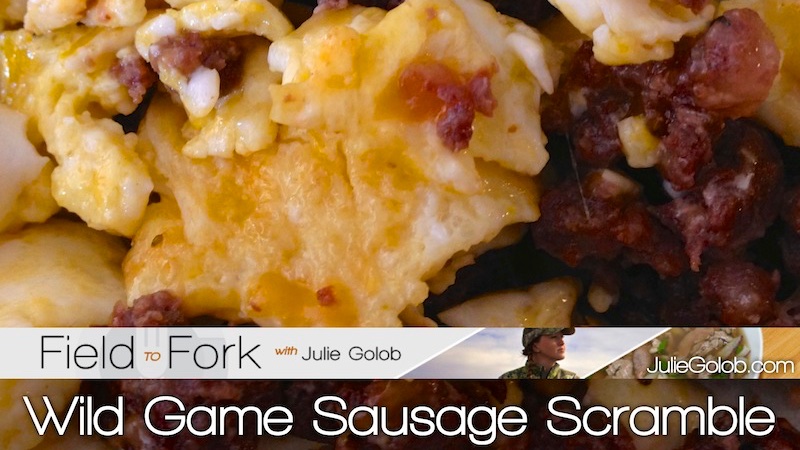 We all have our favorite kitchen tools, the ones that make our lives easier and produce exactly the results we are looking for. They make us feel like culinary superstars — like Alton Brown, Michael Symon or Alexandra Guarnaschelli. They are our very own sous chefs, our personal assistants that make the job easier. Not only did my Weston #8 help me get over my anxiety of grinding, but also, it's one kitchen power tool I look forward to using again and again.
5 reasons why I love my Weston #8 meat grinder
1. Keep it Simple — It's a simple machine, really simple. There's a plug, an on/off button and everything fits together without any guessing. No need to spend hours studying a manual or asking my 5-year-old (who happens to be a Lego wiz) how to put it together. A quick read of the instruction manual and I had all the grinding parts assembled in a snap.
2. It's a BEAST — Now, you might think that's a bad thing, but I have found that light and compact aren't always the best features when it comes to hard-working kitchen appliances. The Weston is heavy for a reason! It boasts all-metal gear construction, a sturdy carrying handle and I never worry about the grinder vibrating its way off the counter and onto the floor, thanks to its weight and non-slip rubber feet.
3. Fast and Furious — This bad boy has some serious horsepower. With a 1/2 hp motor, it delivers 350 watts of sausage making power. That translates to some impressive grinding action at 4-to-6 pounds a minute and it's actually the baby of Weston's grinder line-up. Weston recommends that you properly prep and cube your meat. Though I was tempted to toss a whole hunk of something onto the tray and force it down with the heavy-duty stomper, I followed the instructions. I was amazed at how fast an entire batch of meat flowed through the machine, ready to squish into casings.
4. Clean up is oh-so easy — Being so simple to assemble and disassemble, the Weston is a breeze to clean. This is a biggie for me. Honestly, it is one of the main reasons why I have been hesitant to get a grinder. I simply have no time for complicated clean up and more messes.
5. The Weston people are foodies — Ok, so number 5 is not specifically a feature of this particular grinder, but the Weston folks truly seem to care about helping you make good food. They post recipes and tips often on the Weston Blog and their Instagram account should come with a warning that you will become hungry … or, at least drool a little.
For my first sausage making experience, I wasn't about to fool around. I needed professional help. Author Hank Shaw not only has published books about cooking, his website also provides a wealth of information on preparing delicious wild game recipes. Hunter, Angler, Gardener, Cook is extremely valuable and happens to have an excellent primer on venison sausage making. I was looking for more than just a simple breakfast sausage and decided to give his Venison Sausages with Basil and Garlic recipe a try. I was not disappointed. The recipe features venison (of course), garlic, basil, lemon zest and white wine. The result is a savory and citrus sausage that brightens up even simple scrambled eggs.
One last thing to keep in mind if you decide on a Weston grinder is that you will need to purchase a can of food-safe silicon spray. This will help protect all the metal parts from rusting.
If you are ready to take the next step in preparing your venison or have a desire to develop your own special sausage, a Weston grinder is just the tool to help you do it.
Julie Golob is an ambassador for Weston Meat Products and received this grinder at no cost to review.
About Julie Golob

Julie Golob is one of the most accomplished professional shooters in the world and captain of Team Smith & Wesson. She has won more than 120 championship titles in international, national and regional marksmanship competitions in seven different shooting disciplines. Learn more about the champion, author, veteran, hunter and outdoor television personality at JulieGolob.com. View all posts by Julie Golob →