She's there! U.S. Olympian Lanny Barnes gives behind-the-scenes updates on Sochi
The Olympics officially start just 4 days from now and I am on the ground in Sochi training at the Laura Biathlon venue that we will compete on in the Olympics. This venue is the largest biathlon venue in the world and is supposed to hold over 80,000 people in the stadium and on course. We had our first training on the venue and our race course yesterday and I have to honestly say I love it!!
We concluded our final training camp in Antholz, Italy, and headed to Munich, Germany, which would be the staging point for our team processing and our charter flight to Sochi. Our team processing consisted of checking in with the US Olympic Committee, getting our Visas, our phones for Russia, all our team clothing (such as opening and closing ceremonies and medals ceremonies clothing), doing interviews and taking team and individual photos. A lot of Olympians describe the team processing as shopping without a credit card! You usually leave with more bags and gear than you can carry.
The next morning early, we boarded our charter flight to Sochi. Our flight consisted of the entire Biathlon team, as well as some members of the Luge, cross country, figure skating and Freeskiing teams. It was a fun flight that made it into Sochi only 3 hours after we took off. As soon as we landed we grabbed our mountain of gear (minus our rifles that went straight to the venue) and headed through several security and accreditation checks before taking the 1 hr bus ride to the base of the mountains. There was a definite security presence everywhere that made us all feel really safe. Sochi is a tropical city, so there was no snow and plenty of palm trees. Once we hit the base of the mountains, we took a gondola up the mountain and hoped on another bus that brought us to our athletes' village. After running around organizing gear and checking into our cabins and few meetings later, we hit the sack after a really long day of travel.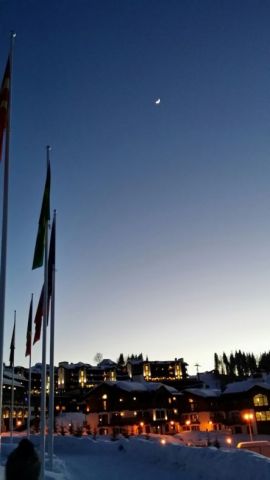 The next day we woke up to the most beautiful 360-degree view of the Caucasus mountains. It definitely one of the coolest athletes villages and venues I've ever been to. All of our races are in the evening, so most of our main trainings are in the afternoons or evenings. So, we took the morning to check in our rifles, which were locked in a secure facility at the venue and will remain that way until we leave; we will have access to them for training, cleaning and dryfiring. This is normal for all Olympic games.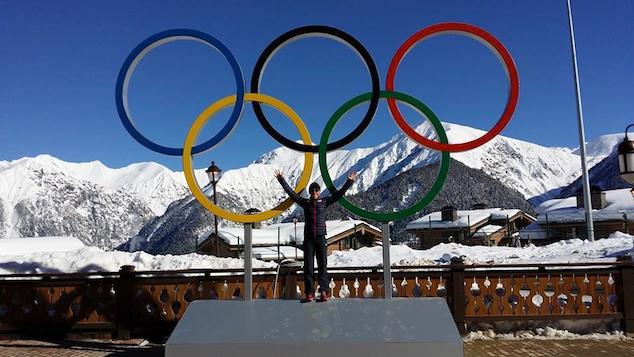 Our training on the venue couldn't have been any better. We trained mid-afternoon and had bluebird skies and rock-hard ski tracks. The course was a lot of fun, too, with some slalom-type downhills and steep uphills on the 3km loop. The shooting range sits in front of a gigantic stadium that is boasted to hold over 80,000 spectators both in the stands and out on course. With the stands sitting less than 100 meters behind the range, there will definitely be some intense cheering during the shooting.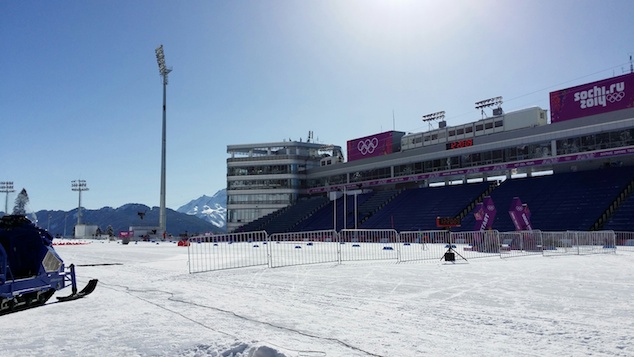 The Olympics officially kick off on Friday and the women's first race is Sunday. We won't find out what races we do until later in the week, so once I hear, I will send you the schedule of events I'm in. Please check out our Facebook page, Twin Biathletes, as well as our website for updates and pictures.
Thanks for all your support and help in making this dream possible. Can't wait for the races to start!! Have a great week.
-Lanny
About The WON

The Women's Outdoor News, aka The WON, features news, reviews and stories about women who are shooting, hunting, fishing and actively engaging in outdoor adventure. This publication is for women, by women. View all posts by The WON →