Shotgun Life Women: Shooting tips from Deborah McKown
We frequently talk about gun fit for women in terms of improving your performance and comfort. We've also mentioned that a knee-jerk reaction to gun fit is to simply shorten the stock. Regardless of what's required to find a good-fitting shotgun, nothing should be done until you have reached a working mastery of your gun mount.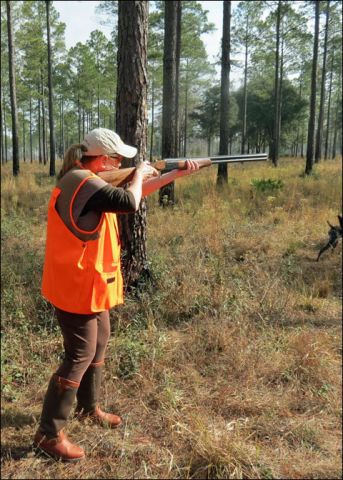 Especially if you're shooting from the low gun or ready position, there are so many moving parts such as your focal acuity, foot position, raising the gun to cheek and shoulder pocket, and of course the swing, it only makes sense that you need to feel a certain level of proficiency with the mount before you start modifying the dimensions of your shotgun. In particular, if you habitually place the recoil pad on your shoulder instead of the shoulder pocket it could impact gun fit.
Don't be hasty in changing your shotgunstock. Work on the mount and then take a critical look at the stock measurements.
Deborah McKown is the Editor of Shotgun Life and an NSCA Level I instructor. You can reach her at contact@shotgunlife.com.
About The WON

The Women's Outdoor News, aka The WON, features news, reviews and stories about women who are shooting, hunting, fishing and actively engaging in outdoor adventure. This publication is for women, by women. View all posts by The WON →