What to know before switching hunting dog breeds
So, you want to switch dog breeds? Maybe you're doing more upland hunting than waterfowling and are looking at pointing breeds; maybe you're moving from Georgia to Alaska and you're worried about the cold; or, maybe you just want to try something new. Every hunting breed has its perfect day afield. If you happen to be behind an English setter on point, watch a German shorthaired pointer cover ground all day, or see a Chesapeake Bay retriever battle a cold-water tide to retrieve a sea duck, you may be tempted to think, this is the dog for me! But, wait.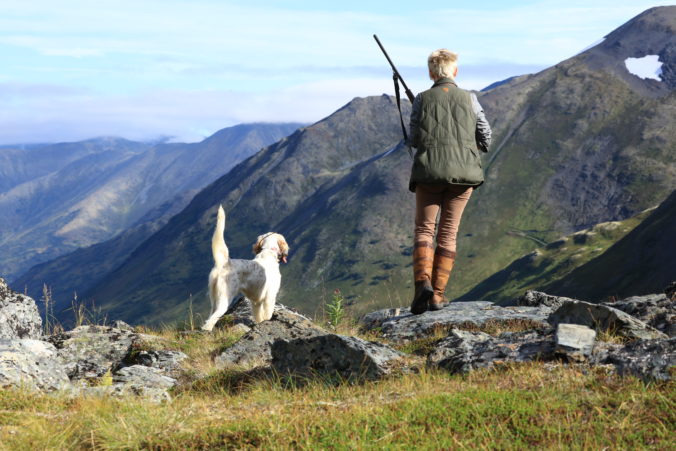 My first English setter came with an entirely different "set" of characteristics than the chocolate labs I took duck hunting. As beautiful and athletic as the new dog was in the field, with his feathers glinting in the sun and his dancers' gait, he was sensitive and sleepy in the house, as well as more difficult to train. The chocolate labs bounded whether they were in the long grass or in the living room, they ate their dinners in 3 seconds, and when they were bad, they were adorably shamed. The setter was different — like the difference between an 80s power ballad and a grand opera. I had heard setters were "a breed apart," but had no idea how far apart from my little hair band of Labradors.
Kathleen Kalina, president of WomenHunters and owner of a springer spaniel named Daisy, has experience with the differences among several breeds. Having owned labs, she sees setters and springers as more sensitive in comparison. Kathleen said, "The books say a springer can never have a cross word or it becomes depressed. The setter is exactly like that. They need constant attention as a puppy and can't be teased at all." In contrast to a lab, Kathleen warned that you can ruin a setter if you yell at it. "If you get impatient and shout to hurry them, the dog freezes."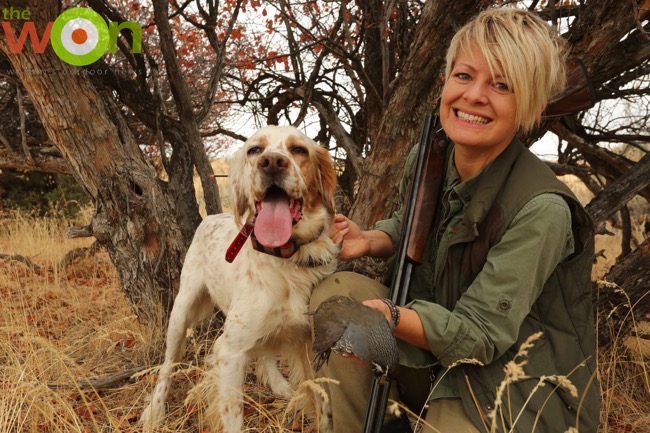 While every dog is a law unto itself, breed profiles and generalities provide a good start for understanding effective training approaches. Kathleen's experience rang true for me. When evaluating dog breeds, it's easy to do it in terms of how they will perform in the field. Getting them to the field requires training, and a relationship develops over time that makes the dog a valued partner. Whether the dog performs "as advertised" depends a lot on expectations. This is where a practical approach and research can save a hunter from "ruining" the dog.
"I like them all — pointers, setters, retrievers, spaniels — what have you. I've had good ones and bad of several kinds. Most of the bad ones were my fault and most of the good ones would have been good under any circumstances," Gene Hill.
Below are things to consider when switching hunting dog breeds.
How Important is the Decision? Given the average lifespan of the breed (10 to 12 years for Labradors and English setters), the number of years spent with the dog is never going to be long enough. When entering into a potential 12-year partnership, the weight of the decision will deeply influence the entire household and nearly every travel plan. It will color memories gained over a decade of hunting seasons.
What to Consider. A good match between the hunter and his or her dog takes into account the type of hunting both enjoy, the area they hunt, the time available to spend on training, exercising and grooming (if required), as well as the home and yard environment.
There's an App for that! Pedigree's Select A Dog® tool or Iams Dog Breed Selector tool are good places to start when first considering which breed is a match for your needs. But an online application cannot replace getting to know how the different breeds work in the field and wear on the furniture. Nearly every hunting breed has an online group associated with it, and reading through posts can give you a feel for the pros and cons of a particular breed. Iams Dog Breed Compare tool is helpful in seeing a side-by-side comparison of the most obvious differences between multiple breeds. Knowing someone who has made the same switch you're considering is invaluable.
It's worth it! Laura Bell, owner of UKC Champion dogs of varying breeds, started with treeing walker coonhounds and stayed with the breed for more than 10 years, after which she ventured out and bought an Australian shepherd. Her switch, like mine, was one that took a sensitivity adjustment. In both our cases, learning a new breed was as challenging as it was rewarding. For me, the centuries of breeding that have made English setters the royalty of upland game fields, taught me more about the sport than any book.
The relationship we build with hunting dogs builds upon our relationship with the outdoors. The image of a hunting dog in the field is often worth hanging on the mantle, but nothing beats the dog at your feet by the fire.
About Christine Cunningham

Christine Cunningham is a lifelong Alaskan, author and outdoor columnist known for her contributions to outdoor magazines and her commitment to creating opportunities for women to connect and share their stories. Her first book, "Women Hunting Alaska," profiles some of Alaska's most outstanding female hunters. View all posts by Christine Cunningham →