'Dan Small Outdoors' talks to women about mistakes men make when taking women hunting
In a 2-part interview, Dan Small, of "Dan Small Outdoors," interviewed women authors of an article at Realtree.com titled "12 Mistakes Men Make When Hunting with Women." The WON's publisher, Barbara Baird, and Realtree's PR Coordinator Stephanie Mallory combined efforts to talk to seasoned, as well as new, women hunters in order to help men who might want to take women hunting in the future. They aimed the content toward the new woman or girl hunter, and described potential turn-offs.
In the interviews, Baird and Mallory assert that they never intended to bash men in this article. Indeed, between the 2 women, they have been happily married to great men for more than 50 years and have a total of 5 sons. Instead, the writers wanted to describe situations where women felt so uncomfortable that they might not return to hunt again.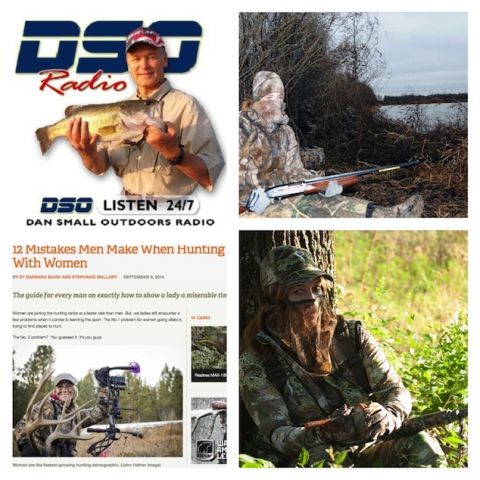 The reaction to the article fell in a wide range — of those women opposed to portraying women as soft, to those women who added their own stories of off-putting behavior by men while afield or in camp. It's well worth a reading of the comments to understand the vast nature of personalities in the women's hunting world.
You may listen to the interviews at Dan Small Outdoors in shows #940 and #941.
About The WON

The Women's Outdoor News, aka The WON, features news, reviews and stories about women who are shooting, hunting, fishing and actively engaging in outdoor adventure. This publication is for women, by women. View all posts by The WON →