Fire & ice: Oh my cod! Fishing in Iceland
It's hard to believe that any cultural or natural element in Iceland could be as profound as the evolving landscape created by shifting glaciers and erupting volcanoes, but the land of fire and ice provides prime habitat for some of the world's most widely consumed fish, including cod, arctic char, trout, salmon and haddock. Iceland has endless sources of flowing water and it's surrounded by the frigid North Atlantic Ocean. The land boasts plentiful minerals and nutrients from the symphony of constant geological events. Since the Vikings first traveled the Atlantic from Norway (AD 800-1100), fishing has not only been a main food source, but a pillar of Iceland's economy and culture.
Fire & ice
A visit to Iceland is not complete without exploring the elements that make this country so notable. I head to the Sólheimajökull glacier on the southern shore to walk among crevices that seem to drop to the end of the universe and feel the ice shifting beneath my feet. I also take advantage of the rare opportunity to witness the erupting Bardarbunga volcano in the uninhabited central part of the country.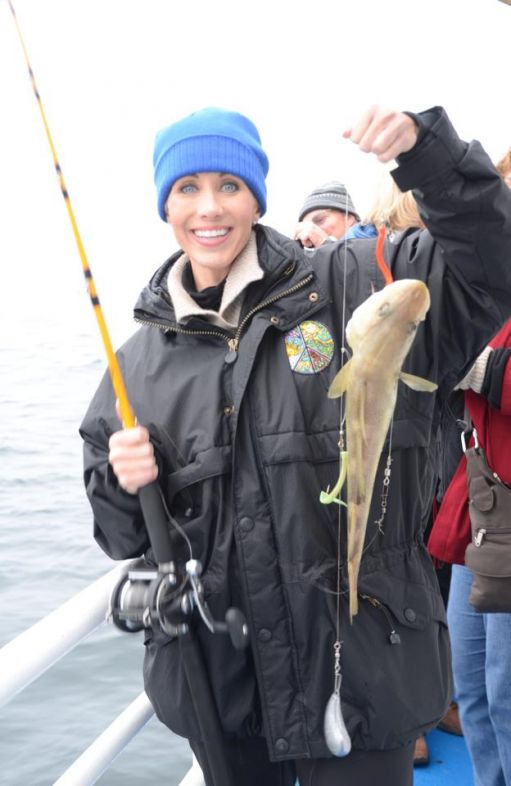 Fish on!
Ready to tackle the cornerstone of Iceland's history, economy and culture, I turn my attention to fishing.
Today I head out to the Atlantic Ocean with a crew from Elding Whale Watching Tours. We are 8 miles from Reykjavik's old harbor. It's nearly 50 degrees, but the blustering wind and rain make it feel much colder. The crew tells me these conditions are perfect for stirring up the water.
"This bay has a unique combination of currents coming together and lots of nutrients. It is also a spawning ground, making it prime fishing," says Megan Whittaker, head guide for Elding Whale Watching Tours.
Atlantic cod is the most common sea fish, but the bay also produces plenty of herring, flounder, mackerel, pollock, haddock and whiting. For anglers who prefer fly fishing, there are more than 100 salmon rivers in Iceland and many more rivers teeming with impressive brown trout.
My fishing line is equipped with a sinker just shy of the size of a golf ball and two large hooks and lures. This setup enables me to catch two fish at one time. Perhaps it's this efficiency that makes Icelandic fishermen so successful. Occasionally, I add chunks of mackerel for bait.
My line drops nearly 100 feet to the ocean floor. Within seconds of bobbing my bait, a cod strikes! Reeling in my catch is exciting as I can clearly feel the cod fighting during its long journey to the surface. I repeat the process as I reel in one fish after another.
I pull in 3 cod, 1 herring and a mackerel in the span of a half hour. A chef from Mar restaurant is on board to prep and serve the results of a good day on the water. Mar's Jón Ingi Hrafnsson and crewmember Steindór Sigurjónsson quickly fillet the fish. The fillets are sprinkled with fragrant lemon pepper and fresh coarse sea salt, and then placed on the grill located on the back of the boat.
Within 20 minutes, the cod that was just on the end of my line is now on my plate ready to eat. It is so deliciously fresh. The surprise "sea-to-table" experience is beyond what I expected. Anglers who do not have an onboard chef and grill can haul their catch to Mar restaurant in Reykjavik harbor to have them cleaned, filleted and cooked.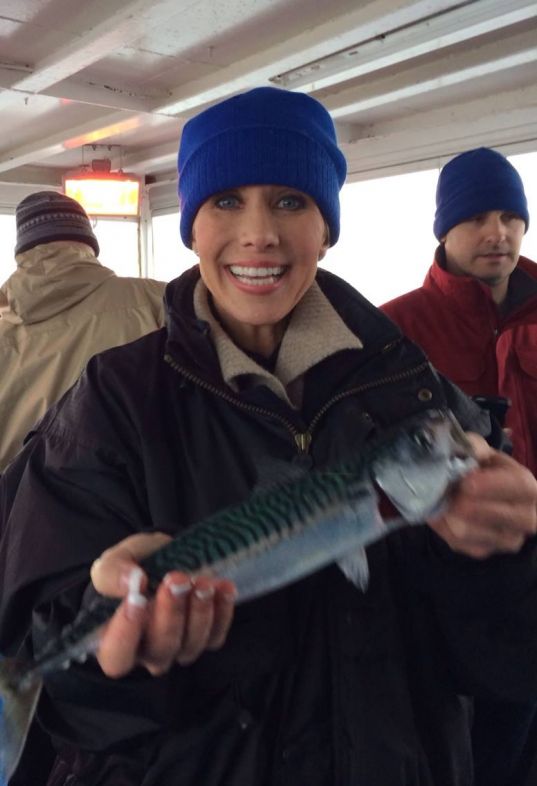 While part of Iceland's charm is its chilly weather, coming prepared is key so you stay warm, comfortable and focused on fishing. Here's what worked well for me:
ThermaCell heated insoles ($134.99) in my boots. The remote, rechargeable warmers keep my feet at body temperature. This prevents them from sweating and creating moisture that chills the body in cold weather.
Layers of clothing. Gusts of chilling wind and rain can easily truncate a fishing expedition. I wear a lightweight base layer and several other layers beneath my coat, which has a windbreaking outer shell.
Convertible gloves. Wool gloves that allow me to expose my fingers and cover them up again for as needed are ideal. They allow for full use of my hands and fingers, yet provide warmth.
Sea fishing and river fishing are both popular in Iceland. The required permits and fishing regulations can be complicated, and I recommend working through a reputable company such as Elding, or hiring a guide who can take care of those details for you. Local experts can take you directly to the areas where fish are active at the time of your visit. Prime fishing seasons are as follows: sea angling, May 1 to August 31; salmon fishing, July to September; trout fishing, April 1 to September 30.
It is easy to see why Iceland is defined by the fishing industry: coastal fishing villages with memorials to lost seamen, a thriving seafood export industry, local restaurants that serve fish at every meal and the literally hundreds of fishing venues for anglers to enjoy the sport and the scenery. Fish even get top billing, ranking above the famous volcanoes on Icelandic currency.
If you're like me and you can never get enough of fishing days or fish on your plate, know that Iceland has an abundance of both and will welcome you with open arms.
Watch Anietra's Iceland fishing video below:
About Anietra Hamper

Long before Anietra Hamper dedicated nearly 2 decades to a successful career in television news as top-rated anchor, she was digging up night crawlers and fishing at her grandparents' cottage. Now, a published travel writer/photographer, member of the Society of American Travel Writers and host of "Road Trippin-USA," a travel television show, Anietra uses her world travels to fish wherever she goes. She has a penchant for seeking out the world's largest, most unusual fish and currently holds the female record at Bungsamran Lake in Thailand for the Giant Mekong catfish. Her authentic approach to uncovering unique and spectacular places to fish enables her to make sure readers have the information necessary to duplicate that experience. She appears regularly in her column, "Reeling the Globe." Anietra and her sidekick, Sunny (a "hot mess" dog that she literally rescued from the street), live in Columbus, Ohio. Visit Anietra's website at www.Threewordpress.com. View all posts by Anietra Hamper →
The Conversation