Meet Carol Craighead, Crossbreed Holsters
In 2012, Carol Craighead's world turned upside down and right side out, after the sudden death of her husband, Mark, whom the shooting world respected as an innovative and fine businessman – the president of Crossbreed Holsters. "Mark was a wonderful husband and father," said Carol.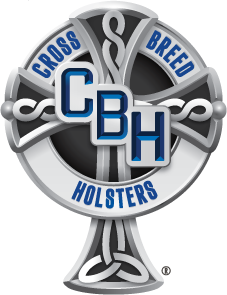 "I used to come in and help out, with shipping especially. My biggest role was being a sounding board for Mark. At the time, I'd think 'Why is he telling me all this?'" said Carol. Now, she's thankful that he shared his vision with her, and also with his right-hand business associate, Trent Cooper, Mark's brother, Matt, and others on the team at Crossbreed.
The family concept runs deep here, and also includes Mark's and Carol's 2 daughters, Carlie and Tori. "It made the transition after Mark's death more doable, and Mark's brother, Matt, has a lot of the same ingenuity that Mark had," added Carol. The family concept can be found among ranks of team members, too, as several siblings and husband/wife combinations work at Crossbreed.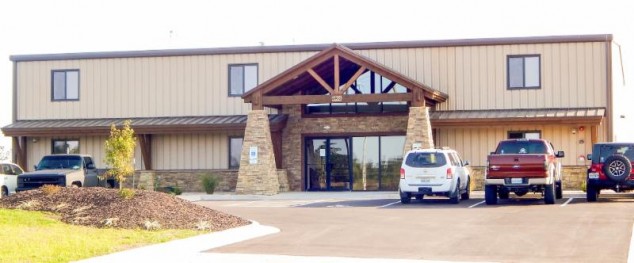 "We all work as a team here," said Carol. The new facility is located in Republic, Mo., and includes 7,000 square feet, a major change from the 2,400-square-foot building that previously housed the company. Recently, Crossbreed started making gun belts in house, and hired 3 more people to the team.
Carol said that during an expansion of the company, Mark and Trent shared an office, which turned out to be a huge advantage to Trent later. Mark explained reasons why he chose to run the company in a certain way, and Trent learned so that when the time came to move forward, the task flowed easier.
"We strive to put out a quality handmade product, give wonderful customer service, make the best holsters and stand behind our product," explained Carol.
Because of the burgeoning women's market in regard to concealed carry holsters and carry gear, Crossbreed Holsters (which sponsors Marti Davis Afield here at Women's Outdoor News) is responding to women's needs. Along with a line of on-body holsters that work well for women, it also launched the Purse Defender. Carol, who is a petite woman, mentioned to Matt that she'd like to see a holster that fit into a woman's purse. He designed the best seller, the Purse Defender, with a right- or left-hand draw, with an optional secondary holster, and extra loop Velcro brand fastener, optional magazine carrier and optional Bedside Backup.
"We listen to our customers a lot, as well as get feedback from our floor," said Carol. Watch for several new products out the door in 2015 as a result.
Crossbreed offers a 2-week, try it free guarantee. Holsters carry lifetime warranties.
About Barbara Baird

Publisher/Editor Barbara Baird is a freelance writer in hunting, shooting and outdoor markets. Her bylines are found at several top hunting and shooting publications. She also is a travel writer, and you can follow her at https://www.ozarkian.com. View all posts by Barbara Baird →
The Conversation