LaserMax Announces New Sales Director
March 3, 2015 (Rochester, NY) – LaserMax, producer of the world's most rugged laser sighting and illumination tools for firearms, today announced the appointment of Shari-Lynn Fix as Director of Distribution and International Sales.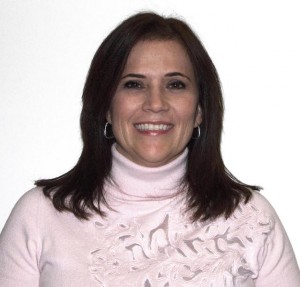 In her new role, Fix will be responsible for development of a distribution channel strategy aimed at increasing LaserMax's market share and boosting customer relationships. She will also work closely with the LaserMax marketing team to develop and implement effective sales programs and promotions.
Based in Georgia, Fix draws on over 25 years of shooting sports industry experience in a variety of sales positions at prominent gun companies. Most recently, she held the position of Key Account Director at Remington Outdoor Company, where she excelled at developing key customer relationships and driving significant sales growth. Prior to that, she performed numerous key Regional Sales Director roles at Remington that afforded her the opportunity to oversee factory rep and distributor relationships throughout the United States. Fix's firearm industry career began in 1988 at H&R 1871, where she was hired as an order entry clerk and worked her way up to VP of Sales before transitioning to the role of National Sales Manager at Taurus International.
"Shari has forged strong relationships with shooting sports wholesalers by helping grow their businesses through creative programs and partnerships, much as we strive to do at LaserMax. She draws from a deep well of industry knowledge and we are delighted to welcome her to our team. We anticipate that she will prove instrumental in leveraging her experience to increase revenue and provide even more value to distributor partners," said Chris Tinkle, Chief Sales Officer for LaserMax.
LaserMax currently works with twenty distributors and three factory rep groups to stock thousands of retail locations that carry LaserMax products. Backed by a best in class five year warranty, the company's popular firearm accessories offer a substantial margin opportunity for stocking dealers.
For more information, please visit lasermax.com.
About LaserMax
Now in its 26th year, LaserMax is a leading innovator of premium laser systems with a growing portfolio of significant patents. Specializing in the design and manufacture of rugged and innovative firearm sighting solutions for military, law enforcement and commercial markets worldwide, the company also delivers premium laser products and optical systems for the semiconductor, aerospace, biomedical and telecommunications industries. LaserMax is an ISO 9001:2008 certified and WOSB 8(m) certified Women-Owned Small Business and was recently recognized as one of the fastest growing companies in the U.S. by Inc. 500 | 5000.
MEDIA CONTACT
Celia Grimes
Director of Marketing
585.272.5420 x325
cgrimes@lasermax.com
About The WON

The Women's Outdoor News, aka The WON, features news, reviews and stories about women who are shooting, hunting, fishing and actively engaging in outdoor adventure. This publication is for women, by women. View all posts by The WON →