Professional Shooter Julie Golob Partners with NRA Family InSights for Monthly Video Series
New videos target parents on important topics of gun safety, education and safe shooting activities for families.
KANSAS CITY, Mo. – Professional shooter Julie Golob has partnered with the National Rifle Association's Family InSights for a monthly series of videos geared towards parents who are interested in firearms and gun safety. Golob combines her extensive shooting expertise and experience as a wife and mother of two for the family oriented videos.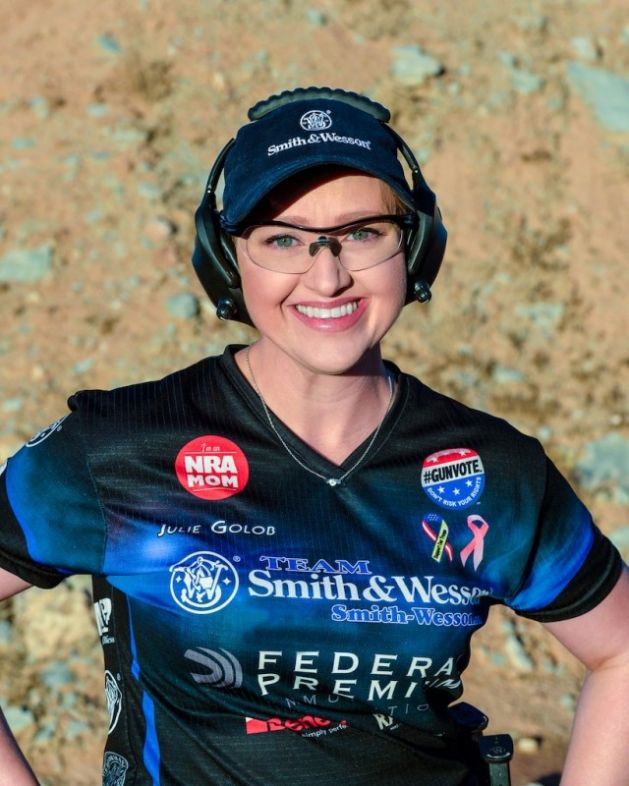 As a multi time world and national champion in several shooting sports, a hunter, author, and a mother, Golob provides unique perspective and insight regarding gun ownership in a family environment.
"Being a mom has truly opened my eyes to firearm safety when it comes to kids and guns," said Golob. "It's important that we as parents set the example, educate and guide our children about responsibility and gun safety while at the same time encouraging and sharing our passion for shooting sports and the Second Amendment."
The short vlog formatted videos tie in with the NRA's Family InSights initiatives to educate families on the safe practices of gun ownership, shooting sports, and to provide resources to families interested in shooting, hunting, and more.
The publication's Managing Editor Wendy LaFever shares that, "We at NRA Family InSights are pleased and proud to feature these video blogs from Julie Golob. She's not only a world-class shooter, but an envoy who represents the reality of responsible gun use and safety to the rest of our community. We know you'll enjoy watching these vlogs as much as we enjoy presenting them to you."
Golob is equally enthusiastic about the project. "The
NRA Family InSights
message is one I strongly believe in and I am proud to be able to help contribute and share ways to expose kids to the fun of shooting through safe practices at home and on the range!"
Three videos have already been released addressing basic rules of firearm safety, carrying a firearm when pregnant and concealed carry responsibilities for those who choose to carry in a purse. Future videos in the series will address talking to kids about gun issues, range safety and ways to make range time fun for the whole family. Viewers are also encouraged to submit topics and questions through the website. Tune in each month for a new video at www.nrafamilyinsights.org.
About Julie Golob
Julie Golob is the team captain for Smith & Wesson's professional shooting team and has over 120 championship titles in seven different action-shooting disciplines. When not on the range Golob works with several industry leading brands, Smith & Wesson, Federal Premium, Benelli USA and Safariland, to promote the shooting sports. A veteran of the U.S. Army, Golob served with the elite U.S. Army Marksmanship Unit where she was awarded U.S. Army Female Athlete of the Year. She is also the author of "Shoot: Your Guide to Shooting and Competition", a top seller in the genre that provides shooting tips and insight into many shooting sports.
Learn more about the champion, author, veteran and shooting sports ambassador at JulieGolob.com, Facebook, Twitter, YouTube, Instagram and Google+.
About The WON

The Women's Outdoor News, aka The WON, features news, reviews and stories about women who are shooting, hunting, fishing and actively engaging in outdoor adventure. This publication is for women, by women. View all posts by The WON →