Camo Lifestyle Series #2: Camo for the Guy Who is Not Hunting
In this series on camo lifestyle choices, we bring you camo for the guy who is not afield or a'tree or on the water. What are some options to wear camo when not hunting? Check out what Babbs found.
We've all seen guys wearing hunting camo as if it's everyday apparel. It's a badge for some of them. And we probably all know fellows who are kicking off their outside shoes and putting on camo Crocs, flip flops or slippers. But, what about a touch of camo in an everyday sort of way?
I asked some guys who hunt if they'd wear camo otherwise, and they said profoundly, "No!" But, I'm wondering … might they think otherwise if they were to see these items?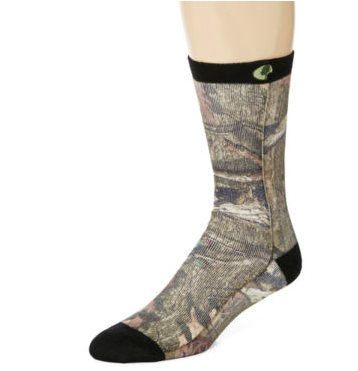 Socks. Imagine this at the next board meeting. Your guy – in a suit and tie – sits down and crosses his leg over and voila! there's a lifestyle statement from Mossy Oak. Can be found at your local Available online only at JC Penney for $12.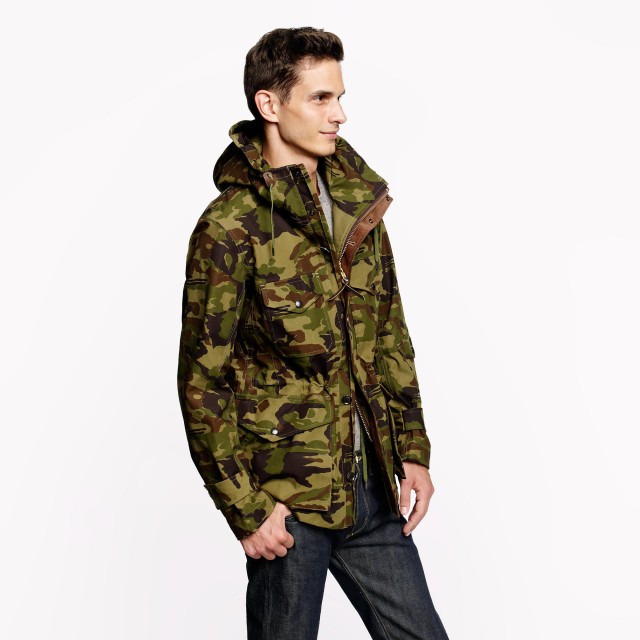 Old School military look meets modern classic from one of my fav shops, J. Crew. Here's a camo cruiser jacket made from a cotton-based, GoreTex fabric, which means it's breathable and waterproof. I bet our youngest son, Baby Boy, would wear this one because it's got that vintage military feel and he's former Army. This is really one of J. Crew's top lines, so thus, it's steep pricetag of $1,049.99.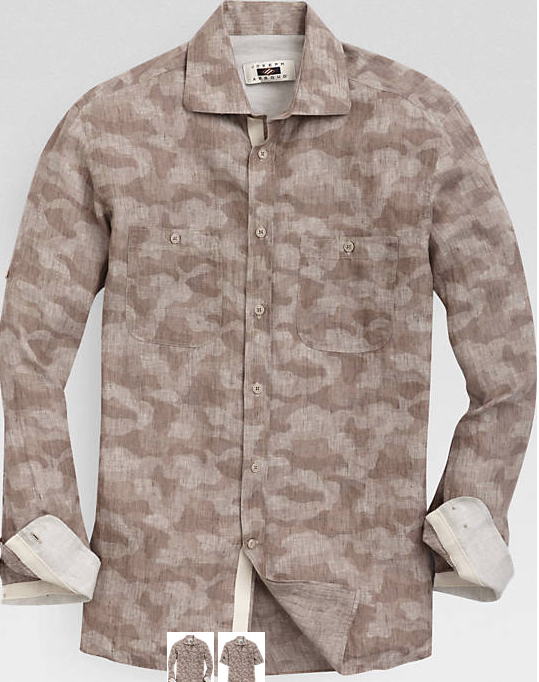 I've heard that a lot of guys shop at The Men's Wearhouse. This shirt is nice for Friday nights out or casual wear. Price is just $11.99 on sale.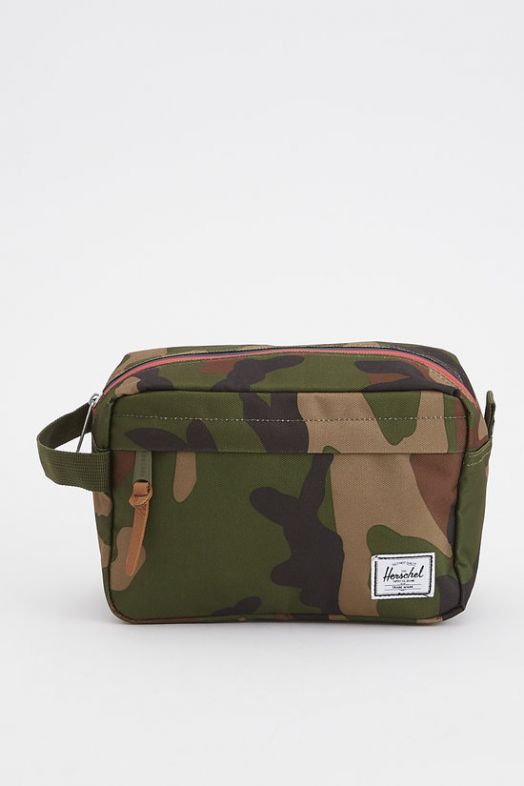 From JackThreads, where men can "elevate their personal styles," how about this cool and again, old school camo, toiletry bag? Just $25.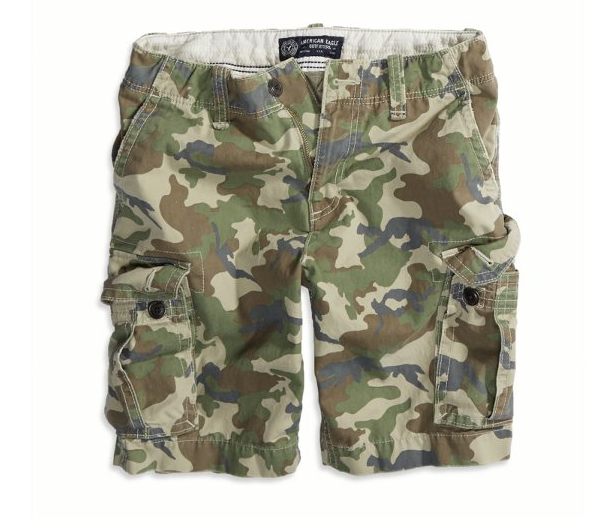 Classic cargo shorts always work. Son #2 would wear these in a hearbeat – whether smoking meat for a crowd or doing yard work. These, from American Eagle Outfitters, are on sale for $34.99.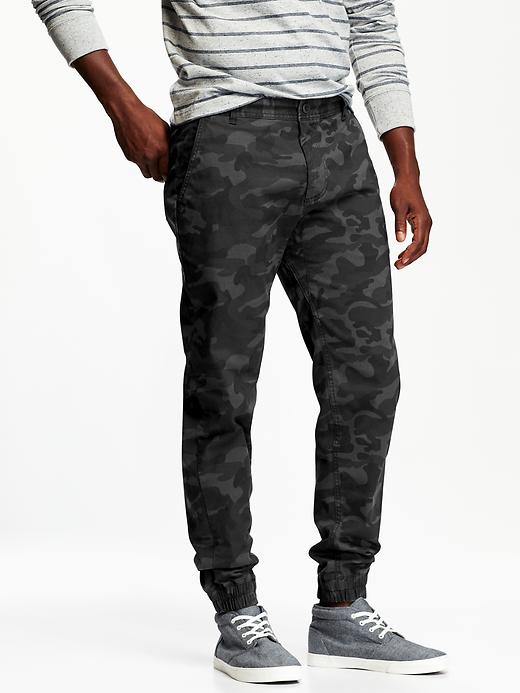 What? You don't go to Old Navy for basics? You're kidding, right? Perfect for fall weather and for watching football games (in the recliner, not at the stadium), these jogger pants might be just the fun ticket him. In black camo. $34.94.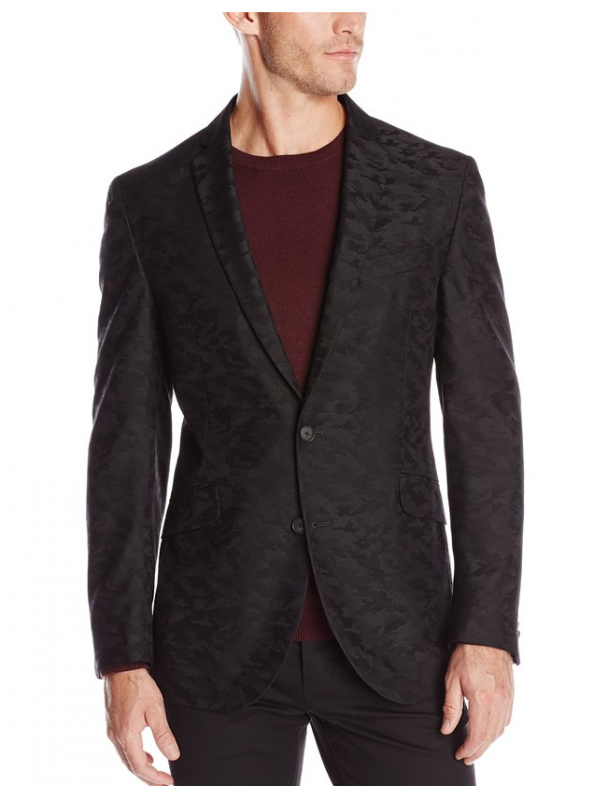 Because I am in investigative reporter, ahem, I visited a men's fashion blog and found that someone there actually liked this jacket, a Kenneth Cole REACTION men's black camo jacket. I had a slight reaction to it, as well, What do you think? On sale at Amazon from $295 to $99.99. Imagine that … I think it looks better paired with the shirt on the guy at Trashness, the men's fashion blog.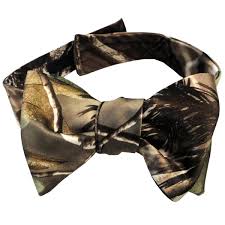 So, surfing Trashness intrigued me, and I noticed that the men's camo bowtie didn't get a lot of good responses. I'm putting it in here for grins, and also, it might be just the accessory your homecoming dancer needs. This one is from Realtree, for $49.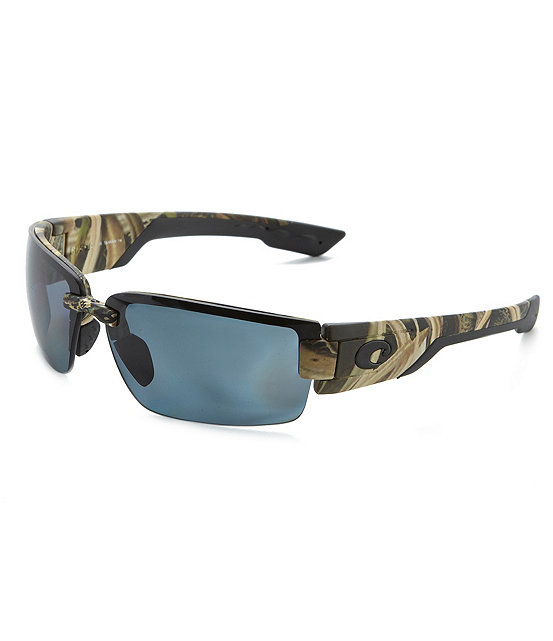 These trendy sunglasses are made by Costa, come in Mossy Oak and Realtree camo, and feature polarized lenses. You can get them at Dillard's for $179.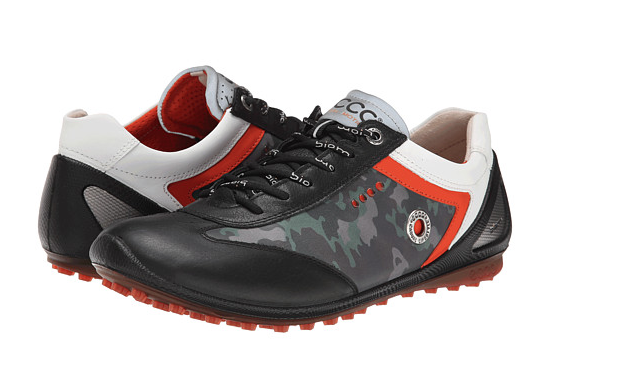 I found a shoe to include on the list, but it's for golf. If a guy were to wear these, well, he'd be telling the world "I golf and I wear camo." Is that a dichotomy or what? Ecco makes these golf shoes with real leather uppers in dark gray camo, with orange contrasts. Find them at my fav shoe place, Zappos online, where you get free shipping both ways, for $180.
Next in the series? Camo for kids!
About Barbara Baird

Publisher/Editor Barbara Baird is a freelance writer in hunting, shooting and outdoor markets. Her bylines are found at several top hunting and shooting publications. She also is a travel writer, and you can follow her at https://www.ozarkian.com. View all posts by Barbara Baird →