Shoot Like A Girl Mobile Range Onsite at Cabela's Grand Opening in Huntsville
Alabama-based business continues to empower and educate new women shooters
Athens, AL – Sept. 21, 2015 – Shoot Like A Girl's state-of-the-art, 52-foot mobile range will be on location at Cabela's grand opening, set for Oct. 3 and 4 in Huntsville, Ala. It will be a homecoming for this Alabama-based business, to be onsite in the state where it all began.
Inside the trailer, women can participate in a revolutionary introduction process, called the Test Shots ™ and Test Flights ™ programs, as they shoot a 9mm pistol, .223 rifle and/or compound bows in a safe, controlled environment in a short amount of time. The site features a military grade firearms simulation system and a live archery range, and is wheelchair accessible.
Additionally, ladies who visit the trailer will receive a 10% discount off a handgun purchase inside the store. They also may purchase commemorative Shoot Like A Girl's logo wear at Cabela's.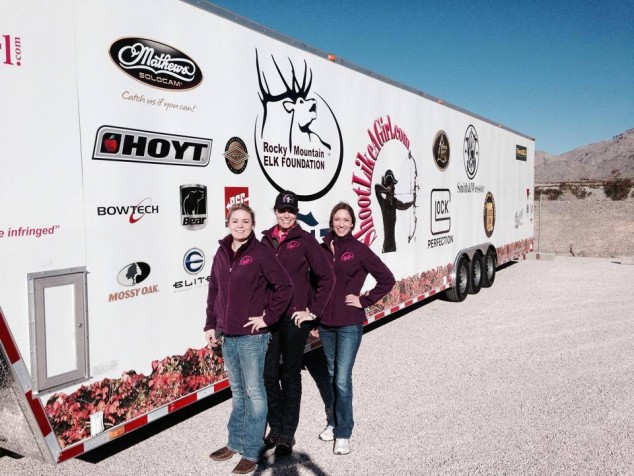 "We are growing the number of women who participate in shooting sports. Shoot Like A Girl produces remarkable results – 7 in 10 women who go through the trailer will commit to buying a gun, and nearly 5 in 10 a bow," said Karen Butler, president of Shoot Like A Girl.
Butler launched Shoot Like A Girl in 2008, with the mission to grow the number of women to shooting sports through empowering them with the confidence – instilled after shooting in a controlled environment, under the guidance of trained female instructors. With the encouragement of her husband, Todd Butler, Butler sought free services and training offered by the Women's Business Center of North Alabama. As a career civil servant with the Army, Butler easily combined skills from her daily job, along with newfound tactics, to introduce her unique business plan to the outdoor industry. With the support of her family and the local community, the business has grown. It now travels the country empowering women to participate in shooting sports.
Shoot Like A Girl is made possible because of 35 Corporate Partners, including Cabela's, that are equally committed to its mission.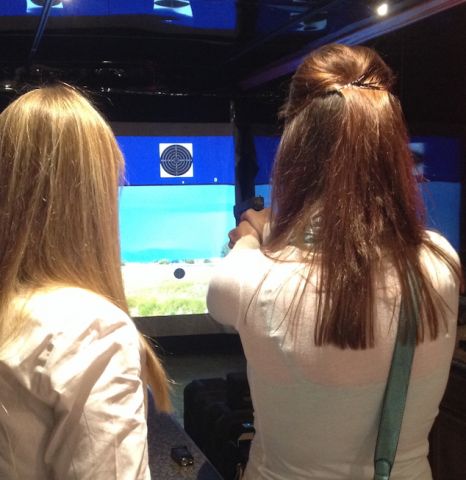 For sponsorship information or to learn more about SLG2, visit Shoot Like A Girl online, or visit at Facebook and Twitter.
About Shoot Like A Girl:
Shoot Like A Girl (SLG2, Inc.) is a company dedicated to growing the number of women in shooting sports by empowering them to participate with confidence. With the help of our corporate sponsors who share the mission to grow the number of women in shooting sports by empowering them with confidence: Rocky Mountain Elk Foundation, 3M Peltor, Hunter Safety System, Bear Archery, Beretta, BowTech, Cabela's, Charter Arms, Colt, Danner, Federal Premium Ammunition, Game Plan Gear, GLOCK, Inc, Hogue, Hoyt, Leupold, Neet Archery Products, Mathews Inc, Mossy Oak, Nikon, Rock River Arms, Ruger, ScentBlocker, Smith and Wesson, S & S Outdoors, Taurus, ThermaCell, Trijicon, TRUGLO, PSE, Women's Outdoor News, Upper Canyon Outfitters, and ASA.
About The WON

The Women's Outdoor News, aka The WON, features news, reviews and stories about women who are shooting, hunting, fishing and actively engaging in outdoor adventure. This publication is for women, by women. View all posts by The WON →