#HuntingwithJR to Run at WON
The WON welcomes DIVA WOW founder Judy Rhodes to its lineup of team members who are out there — hunting, shooting, fishing and leading lives full of outdoor adventures. Judy embodies the outdoor woman, as she travels the country 250 days a year hunting all species of game in season. She also has mentored and led thousands of women in her organization's clinics, workshops and events across the land.
We are pleased to run weekly hunting tips this season from Judy, in a series titled "#HuntingwithJR." Judy, who hails from Dallas, Texas, considers herself the JR (as in Ewing, yes, a throwback to the '80s) of hunting because she is successful and throughout the years, has learned a few strategies that she wants to share with you. It's also important to her to share info about hunting and game species along the way.
Welcome, Judy. With this intro, here's her first tip.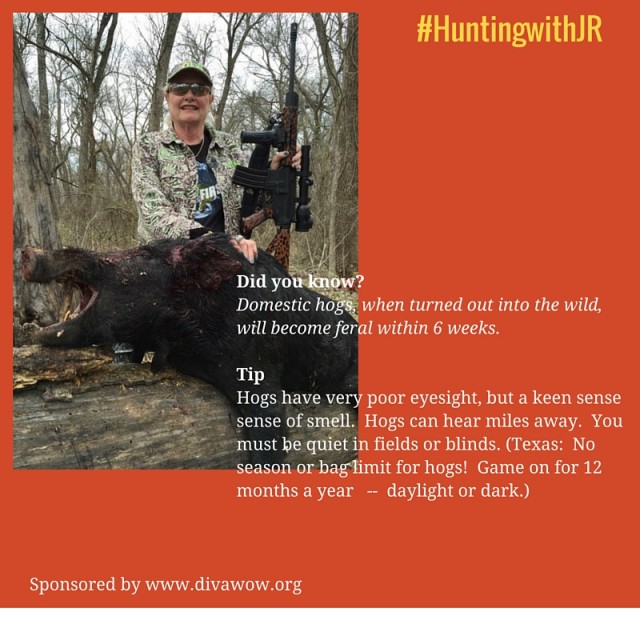 About The WON

The Women's Outdoor News, aka The WON, features news, reviews and stories about women who are shooting, hunting, fishing and actively engaging in outdoor adventure. This publication is for women, by women. View all posts by The WON →