AG&AG to Host 2 Matches in 2016
AUSTIN, TX – A Girl & A Gun Women's Shooting League (AG & AG) will host two major competitive shooting events in 2016. 3-Gun University will again be held in May at the NRA Whittington Center in Raton, NM, and Multigun Fall FestivaΙ will take place in October at Rockcastle in Park City, KY.
Julianna Crowder, Founder of AG & AG, says that the organization is responding to the demand for female-only events where competitors can advance their skills. "In addition to the education and match experience, we will also have our signature AG & AG events to strengthen the sisterhood of women athletes, motivate them, and continue to build a strong female presence in the world of competitive shooting sports," said Crowder.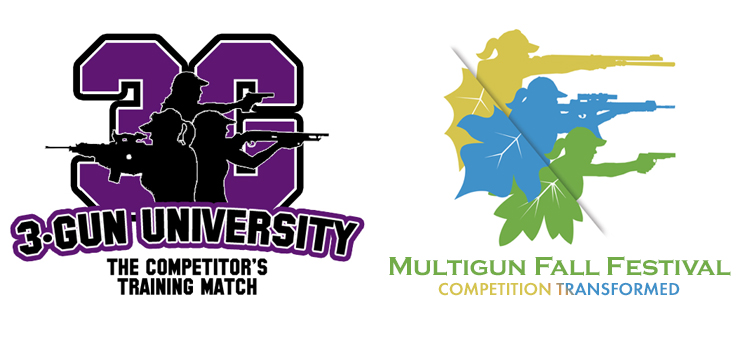 The second annual 3-Gun UniversityTM welcomes new and experienced competitors. Participants will attend clinics on 3-gun techniques, learn to navigate natural terrain, run stages with dry-fire training, make mental preparations, plan reloads, and discuss their specific questions and needs before running the stage for a score. Match Director Denise Johnson will create a fun and challenging event that will take competitors through 4 stages, 2 side matches, and 1 stage they can take a mulligan to improve their overall score. All participants are given time to hone their skills for success for the ρrize table, but more importantly long-term participation in the sport.
The Multigun Fall FestivaΙ is expected to attract 200 competitors from around the nation. The match will feature 8 stages, 2 side matches, and a ρrize table. Clinics will be firearms-focused and experience-level specific instructed by industry professionals, and will address skills, techniques, and strategies for this match. In addition, there will be nonshooting activities, such as a match etiquette discussion, coaching for mental preparation for success, and personal development.
Crowder, who will serve as the Fall Fest Match Director, continues, "We encourage spectators as well! Some women may want to observe or meet with other women, vendors and sponsors before jumping in. We will have a village area for socializing and shοpping for the public, in addition to clinics for competitors."
Both 3-Gun University and the Multigun Fall FestivaΙ are open to all women shooters: members and nonmembers of AG & AG. Registration for both events is open at http://www.agirlandagun.org.
About A Girl & A Gun
A Girl & A Gun Women's Shooting League (AG & AG) is an organization by women shooters for women shooters. The league breaks barriers for women and girls in shooting sports by welcoming beginners to learn the basics of safe and accurate shooting and providing experienced shooters with advanced-level training. AG & AG's girl-friendly events have been successful stepping stones for thousands of women into shooting sports and fostered their love of shooting with caring and qualified instructors to guide them.
About The WON

The Women's Outdoor News, aka The WON, features news, reviews and stories about women who are shooting, hunting, fishing and actively engaging in outdoor adventure. This publication is for women, by women. View all posts by The WON →