Camo Lifestyle Series #4: Teen Girl Camo
Lea Leggitt went on the hunt for camo that appeals to teenage girls
Every teen girl likes to be in style — no matter the season. This year the style is camouflage. For a dress-up day or for an hour at the gym, there is a camo outfit for anything. There are so many cute outfits for any age or any style. I found some of the best styles out there for any teen girl.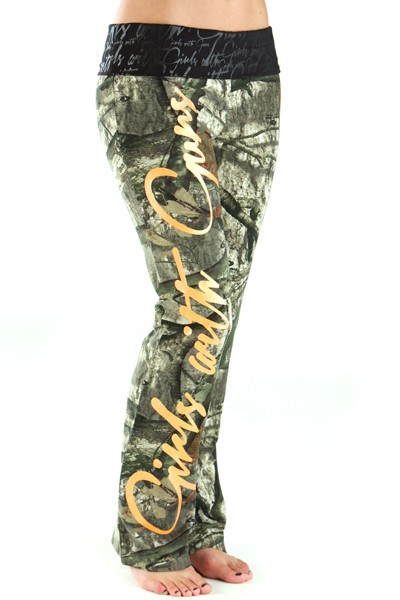 Girls With Guns Clothing offers great workout pants, as well as lounge pants with pink or orange accents. These are perfect for working out, yoga or just lying around the house! They are super cute and perfect for any girl.
*If you want to purchase these, or other items from Girls with Guns Clothing, use promo code SHEDHUNTER15 for 15% off your purchase!
Mossy Oak Treestand Script Lounge Pants: $49.99
Running Pants – Black/Mossy Oak Break Up Country: $49.99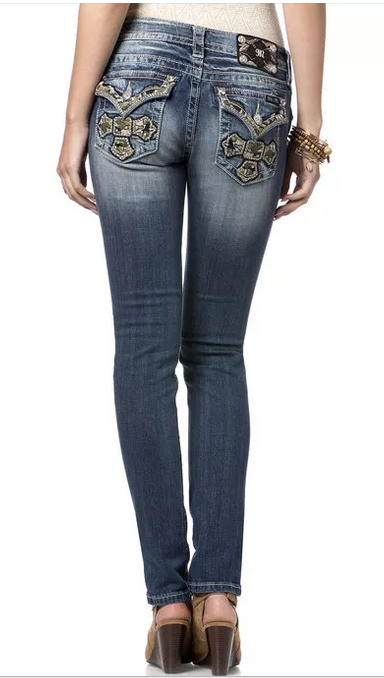 I was so excited when I learned my all time favorite brand of jeans makes camo accented pants. Miss Me has some very cute bootcut and skinny jeans with camo designed pockets. These are very stylish as well as practical.
Camo Cross Shimmer Skinny Jeans: $104.50
Miss Me Camo Bootcut Jeans: $109.50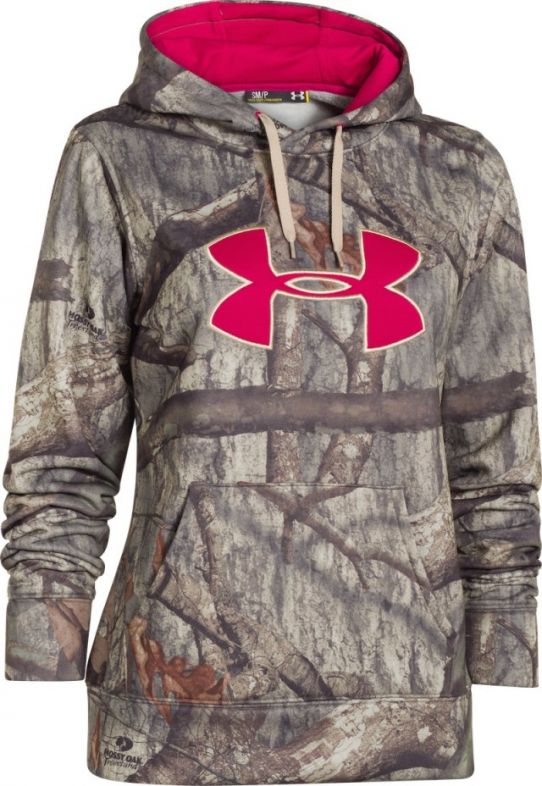 All girls love warm hoodies in the cold weather seasons and Under Armour and Mossy Oak have the perfect one for us to stay in style any season. For all the ladies out there that love some pink this is perfect for you.
Under Armour Women's Camo Big Logo Hoody: $74.99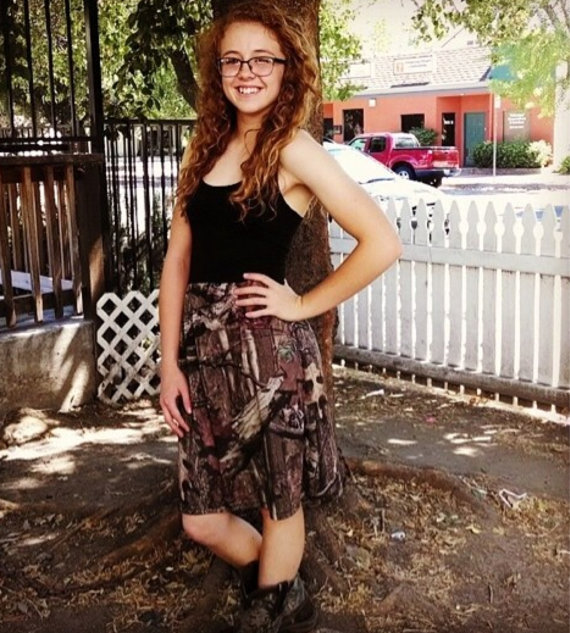 Camo can even be in style in the summer. There are many adorable sundresses for every day of the week. Out of all these dresses there is one handmade from Etsy that is gorgeous for any girl.
Camo Tank Dress: $45.00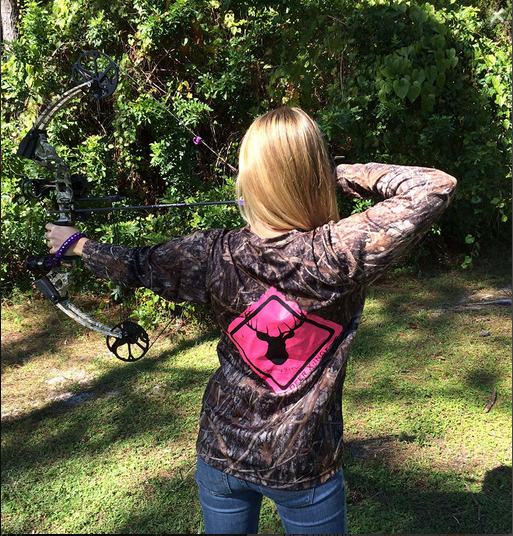 Here is just another style that is a perfect shooting shirt or perfect shopping shirt. Of course it's camo and will always be in style. This is great for every activity.
Deer Crossing Pink Camo UPF Long Sleeve Shirt: $32.00
Camo is the new black; it goes with anything. You can wear it as the whole outfit or just a cute headband! There are so many great ways to incorporate camo. Here's a great idea for keeping your hair up for working out or just as your style.
Light Pink and Camo Turban Style Headband: $14.00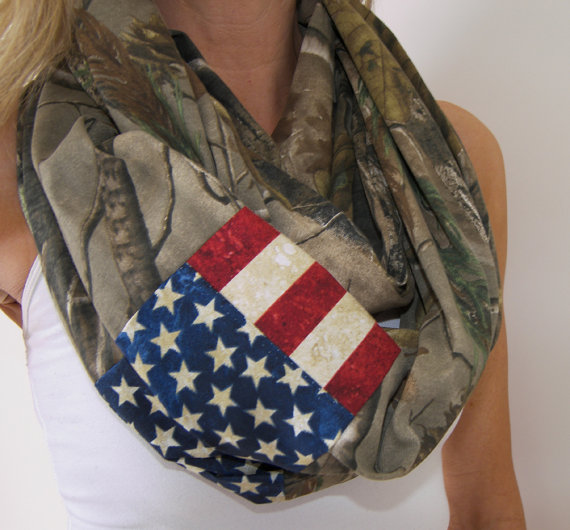 One of the biggest styles for ladies is wearing a scarf with your outfit, fo why not wear a camo one? There are a lot of cute scarfs for any outfit and any style.
American Flag Camo Loop Scarf: $34.00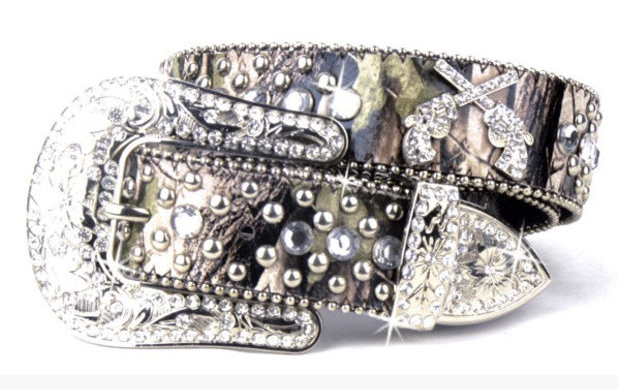 Along with your sparkly jeans there is a perfect belt for the camo lover. The camoed rhinestone belt is the perfect addition to any western outfit.
Camouflage Leather Bling Rhinestone Gun Pistols Belt: $39.99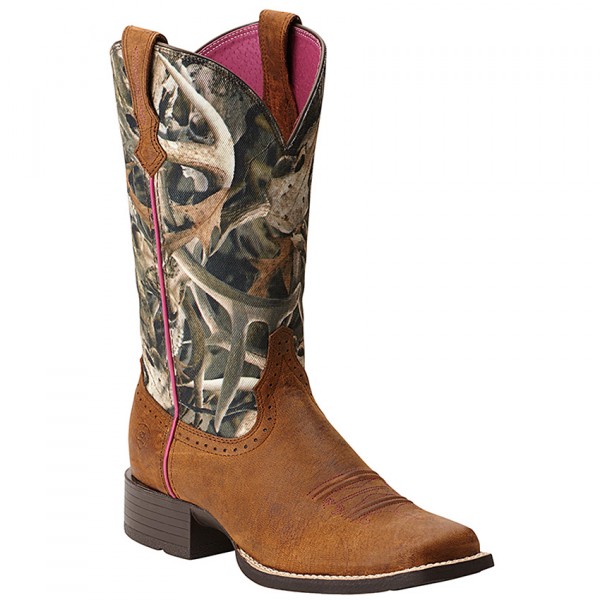 With cute Miss Me jeans and a rhinestone belt, why not have some great riding boots – which, of course, come in every girl's favorite color, camo!
Ariat Women's Camo Quickdraw Western Boots: $109.99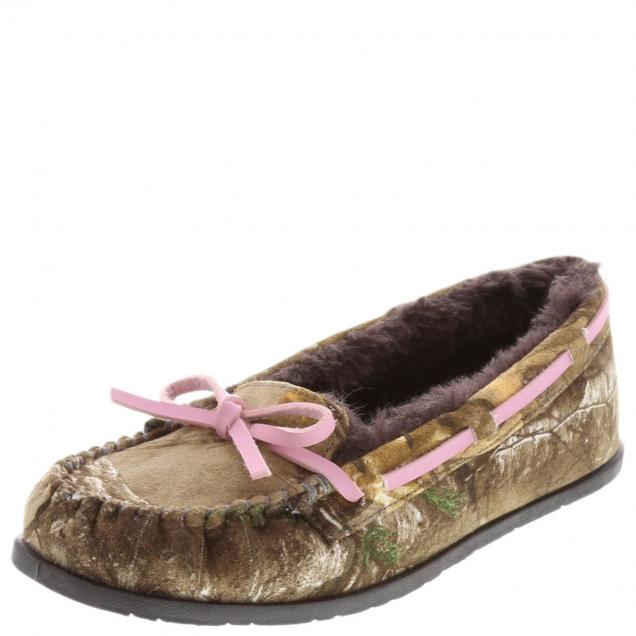 Every girl needs more than one pair of shoes and while she can have her fancy shoes why not cozy ones, too? Realtree has super comfortable and practical shoes for any girl.
Women's and Girls' Camo Shoes and Boots: $34.99
We'd love to see photos of you in your favorite camo. Please send to my mom, Mia, at this email address: mia at womensoutdoornews.com.
About Barbara Baird

Publisher/Editor Barbara Baird is a freelance writer in hunting, shooting and outdoor markets. Her bylines are found at several top hunting and shooting publications. She also is a travel writer, and you can follow her at https://www.ozarkian.com. View all posts by Barbara Baird →