Do Your Christmas Shopping at Conservation Organizations
Babbs found some items from leading national conservation organizations that are sure to please the hunter/sportsman in your life.
Are you shopping online this year? If so, it's easy to order conservation-related items from many organizations in this great nation of ours. I've looked through the list and chosen 1 item from each organization to spur you on with your shopping, and also, remember that your contribution helps support and defend these valuable groups. And, don't forget … memberships also are available and make wonderful gifts for outdoor sportsmen and hunters in your life.
Rocky Mountain Elk Foundation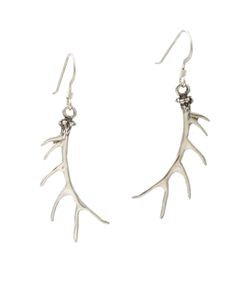 I purchased a pair of these lovely sterling earrings when I visited the Rocky Mountain Elk Foundation's Visitor Center last September. I've received so many compliments on these delicate elk antler lookalikes, made of solid sterling silver on a French wire. The medium-sized antler is approx. 1-1/4 inches in length. MRSP: $30
Visit RMEF and shop online.
National Wild Turkey Federation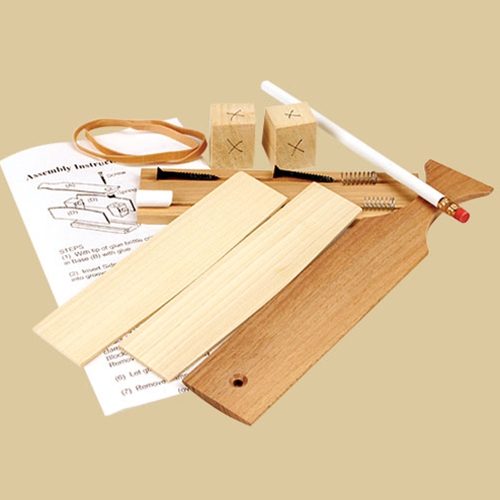 I decided to look into the kids' department over at the National Wild Turkey Federation, and found this great kit for your little turkey hunter — a DIY box call. What a great Christmas vacation task this would be, to assemble it. You'll need to provide wood glue and a screwdriver. MSRP: $12
Visit NWTF and find this box call for children.
Ducks Unlimited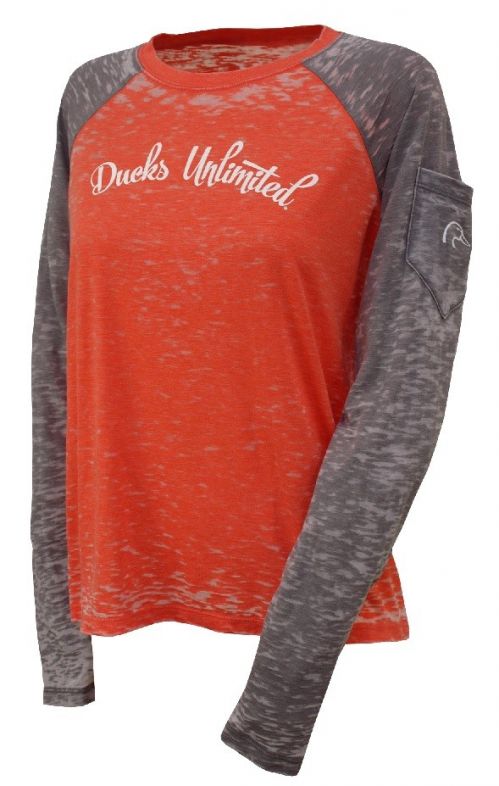 This is the shirt that prompted me to join Ducks Unlimited, when they ran it as a promo for enlisting more women to its ranks recently. I love the burn-out look, and believe me, every time I wear this shirt out, people compliment me on it. It's that good and comes in papaya and gray. It has held up to several washings already, and is still going strong. Check out the cute sleeve pocket with the DU logo. MSRP: $35
You may want to order 2 because you'll love the first one so much, here.
Quality Deer Management Association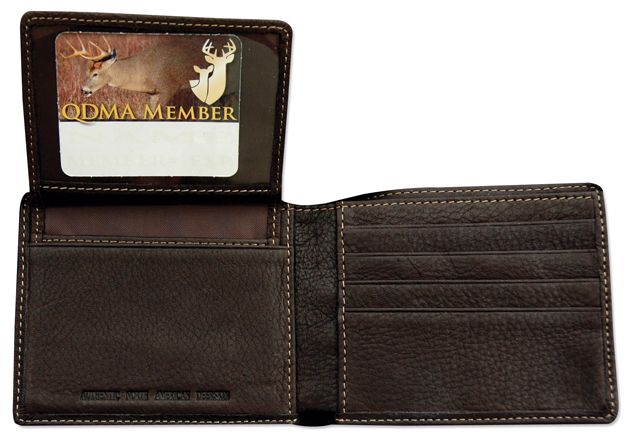 You can "shop the shed" at Quality Deer Management Association. And while I was in there, I found something quite cool — a deerskin wallet. I mean, who has that already? It's made of certified wild USA deerskin leather in a bifold wallet.
Full grain. Distinctive feel that only belongs to genuine deerskin. Stronger than cowhide. Natural scars, blemishes, wrinkles all guarantee authenticity. No two alike!
MRSP: $35
Get this one for that special guy in your life at QDMA's shed.
Trout Unlimited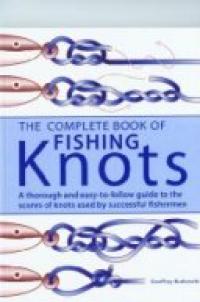 Here ya go. No excuses for tying a poor knot ever again. Trout Unlimited offers this book, The Complete Book of Fishing Knots, in its gift shop. MSRP: $18.95
Pheasants Forever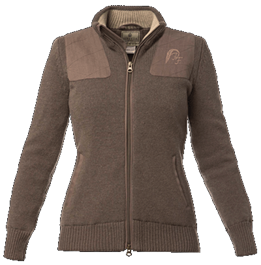 Talk about a practical Christmas sweater! From our friends at Pheasants Forever, comes this lovely and functional Beretta women's Techno Windshield sweater, in thermal-control wool and in a full-zip. Cuffs and waist are elasticized. It ranges in size from S to 2X. MSRP: $163.95
Check it out at the shop at Pheasants Forever.
Quail Forever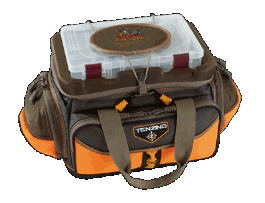 Let's not forget our other fine-feather friends at Quail Forever. Check out this Tenzing Quail Forever Shooter's bag, made with upland hunters in mind.
• Custom Plano choke tube & gun cleaning accessories box
• Rigid 1680 denier polyester and PVC backed construction
• Heavy duty Zippers
• Hard Plastic Bottom
• Five large compartments/pockets (including protective shooting glasses and cellphone pockets)
• Main compartment has adjustable sections
• Mesh retrieving dummy and dog collar holder
• Bungee tie-downs
• No slip carry handles and padded shoulder strap
• Comes stock with collapsible dog bowl and gun cleaning pad
• Only available at PFstore.org
MSRP: $139.95
Delta Waterfowl Foundation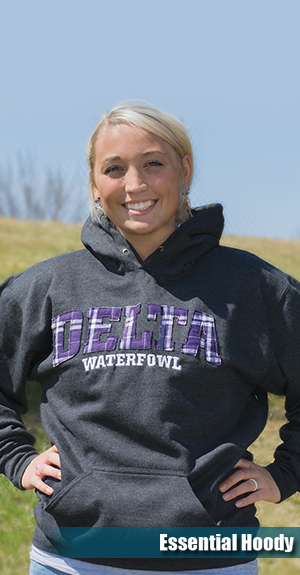 We really like the flannel lined hood (same fabric as the plaid on front) feature in this cotton/poly fleece. Very collegiate looking and it lets people know you're on the team — the duck and goose team, that is … MSRP: $44.99
Find it here, at the Delta Waterfowl Foundation store.
Let us know if you want us to include other organizations and what they offer for Christmas.
About Barbara Baird

Publisher/Editor Barbara Baird is a freelance writer in hunting, shooting and outdoor markets. Her bylines are found at several top hunting and shooting publications. She also is a travel writer, and you can follow her at https://www.ozarkian.com. View all posts by Barbara Baird →